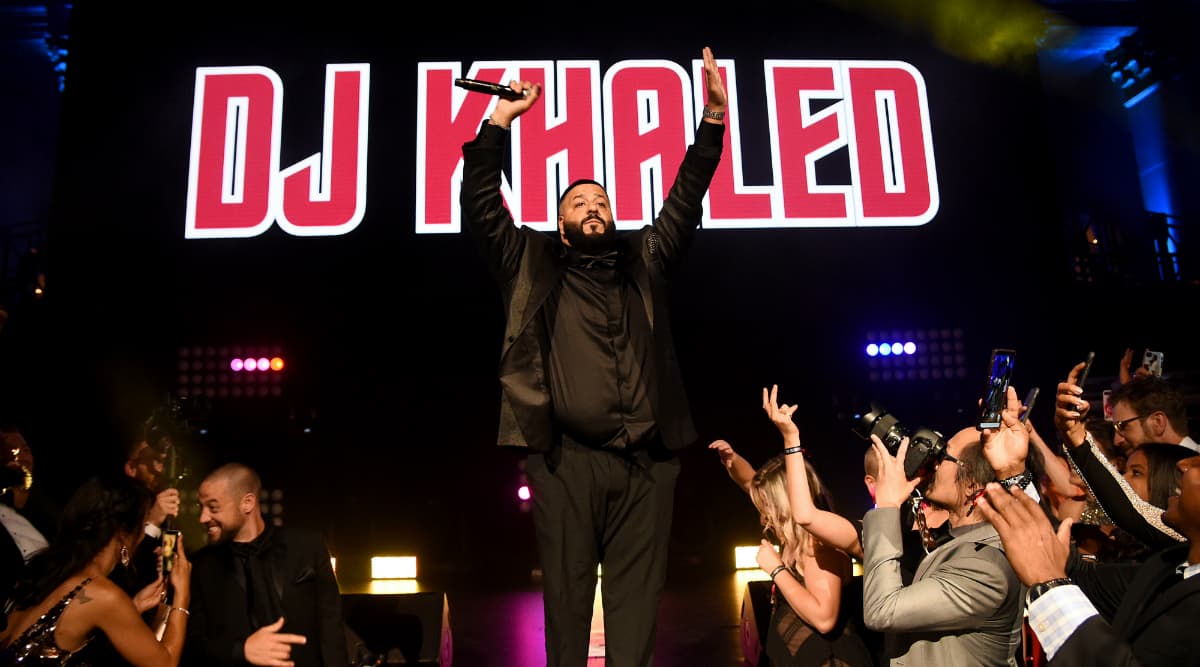 DJ Khaled - we cannot talk about the growth of Hip Hop and Pop Music without mentioning this phenomenally talented musician. A DJ, record executive, songwriter, record producer and media personality, DJ Khaled has known the secret to get us grooving with his numbers. Born on November 26, 1975, the American music personality is celebrating his 44th birthday. From Drake to Rihanna, Cardi B to Justin Beiber, Khaled Mohamed Khaled aka DJ Khaled has worked with all the know-whos of the music world and has given us some of the best songs over the past 20 years. Happy Birthday Rita Ora: From 'Girls' to 'I Will Never Let You Down', Here Are the Best Songs of the Singer.
Khaled, who entered the world of music as a radio host in the 1990s, launched his debut studio album Listennn... the Album in 2006 and has been taking us on a musically fulfilling journey ever since. The Grammy Nominated singer is immensely loved by fans worldwide and as we prepare to celebrate his 44th birthday on November 26, here are the Top 5 DJ Khaled Songs that are bound to be on your list!
I'm on One - DJ Khaled Ft Drake, Rick Ross, Lil Wayne
"I'm on One" is one of the earlier hits by DJ Khaled from 2011. This number which features everyone from Canadian Hip Hop star Drake to American Rappers like Lil Wayne and Rock One is bound to get you in the groove and up your mood!
Wish Wish - DJ Khaled Ft. Cardi B, 21 Savage
This recent 2019 number featuring Cardi B and 21 Savage will transport you to the early 2000s. From the set up of the video in the racing arenas to the explosive and catchy beats, everything screams for it to be the perfect party track!
Wild Thoughts - DJ Khaled Ft. Rihanna, Bryson Tiller
When you have Rihanna in a song, there is little doubt that it would be groovy, extraordinary and of course out of the world. This 2017 number does not disappoint and is made to suit your weekend party swag!
I'm the One - DJ Khaled Ft Justin Bieber, Quavo, Chance the Rapper & Lil Wayne
This number from DJ Khaled's 2017 album, Grateful, is still a hit in all the nightclubs. The slow-grinding number of every evening, this collaboration of DJ Khaled and Justin Beiber has to be The One Yeah!
Gold Slugs - DJ Khaled ft. Chris Brown, August Alsina, Fetty Wap
This 2015 number by DJ Khaled featuring Chris Brown, August Alsina and Fetty Wap is a hit on every front. Gold Slugs has been featured on the US Billboard and the song is bound to make you bust your favourite move.
All these superhit numbers by DJ Khaled make for the perfect playlist for any party. And as we bring in his 44th birthday, these numbers set the mood just right for the celebration! Here's wishing DJ Khaled a very Happy Birthday and wishing him another year filled with love, happiness and of course mind-boggling music.