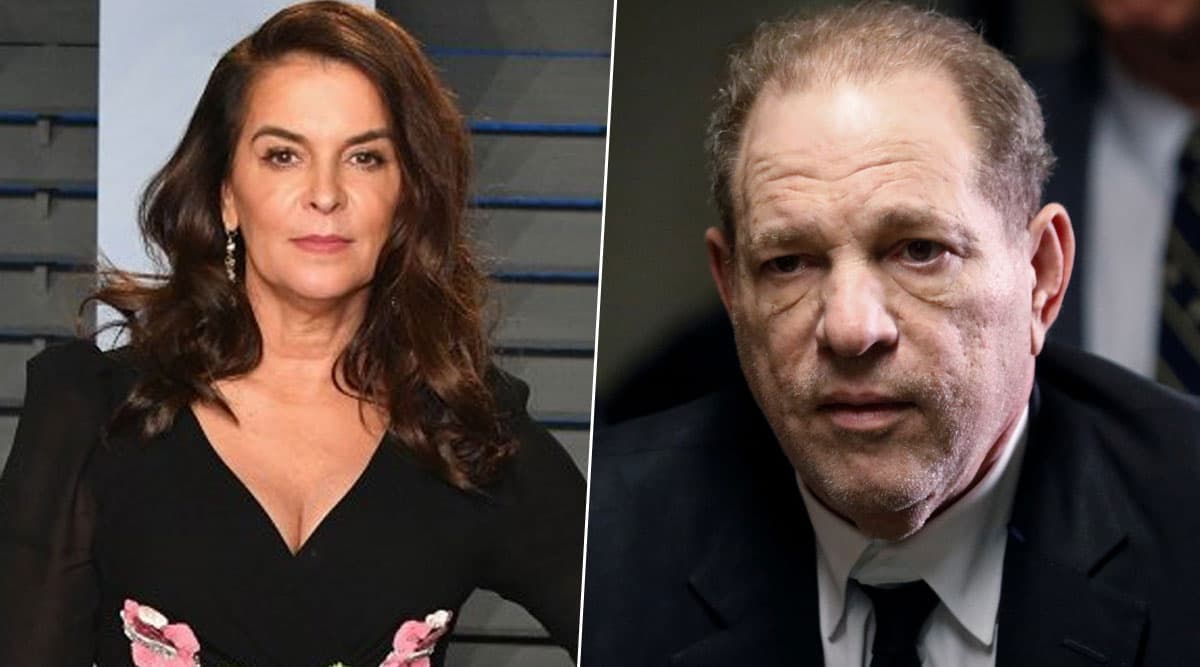 The Sopranos actress, Annabella Sciorra (among the four primary witnesses) opened a can of worms on Thursday morning as the prosecution's second witness and admitted that Harvey Weinstein raped her, reports The Hollywood Reporter. Recalling the heinous crime committed by the accused Harvey after an industry dinner, she elaborated on how Weinstein dropped her off at her Gramercy Park apartment. But things did not end there as later he unexpectedly appeared on her door. Harvey Weinstein Sexual Assault Case: Jessica Mann Is The Third Accuser to Come Forward During the Hollywood Producer's New York Trial.
"He kept coming at me and I felt very overpowered because he was very big," she said. "He led me into the bedroom and he shoved me onto the bed. I can't tell you exactly when his pants came off or exactly what happened. I don't think his shirt ever got completely off. … As I was trying to get him off of me — I was punching him, I was kicking him — and he took my hands and put them over my head, he put my hands over my head to hold them back and he got on top of me and he raped me. He put his penis inside my vagina. He had intercourse while I was trying to fight but I couldn't fight anymore because he had my hands locked."
Sciorra continued, "At a certain point, he stopped. He came out of me and he ejaculated on top of me, on my nightgown. He said, 'I have perfect timing.' And then he proceeded to put his mouth on my vagina and before he did that, he said, 'This is for you.' And I didn't have very much fight left inside me at this point. I said, 'No, no.' But there was not much I could do at that point. My body shut down. It was just so disgusting that my body started to shake in a way that was very unusual. I didn't even really know what was happening. It was like a seizure or something." Gigi Hadid Excused From the Jury Duty in Harvey Weinstein's Sexual Assault Trial.
Reportedly, Annabella after the incident acted as all things were normal with an aim to move on in her life. But, later confronted Weinstein about the incident. "I tried to talk to him about what happened and I told him how I woke up and that I blacked out, naked, and he said, 'That's what all the nice Catholic girls say.' Then he leaned into me and said, 'This remains between you and I.' It was very menacing. His eyes were black and I thought he was going to hit me right there. And it was threatening. And I was afraid," she said.