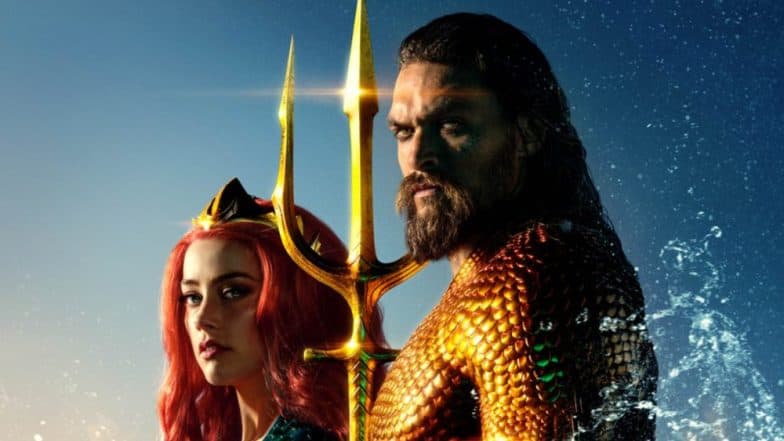 American superhero film Aquaman, which released on December 14, has done pretty well at the Indian box office so far. Despite 2.0 and Kedarnath still going steady in the theatres, the Hollywood biggie managed to attract the audience and ended the opening weekend in India with good figures. Talking about Aquaman's performance, film exhibitor and distributor Akshaye Rathi told us, "After a long time there is a Warner and a DC franchise which has arrived that has the potential to sustain over many, many editions going ahead. Technically, it's a story that has been told over and over again about two brothers fighting over an empire. But the story has been enjoyed time and again in different formats and industries over the years." Aquaman's OST 'Ocean To Ocean' By Pitbull, A Rendition Of Toto's 'Africa', Called An Abomination By DCEU Fans! View Tweets.
"Adding to that, the 3D format which has been done brilliantly has genuinely augmented the collections at least by 25%. So it's absolutely terrific and the opening numbers are very good but unfortunately, the big numbers have largely come from the big cities. The Hindi and the dubbed version haven't done as well as they were expected to."
While reports suggest that Aquaman has collected Rs 28 crore over the first weekend, Akshaye believes the opening weekend numbers for the film are around Rs 26.5 crore which isn't bad at all.
Pointing out that it's absolutely unfair to compare the film with Avengers: Infinity War, Rathi also said, "It's unfair to compare Aquaman with a film like Avengers because the latter has been made after years and years of Marvel investing in the characters and building superheroes which are favourites to the audience." Aquaman: 7 Extraordinary Scenes To Watch Out For In Jason Momoa and Amber Heard's DC Superhero Flick (SPOILER ALERT).
He further added, "Aquaman is a new franchise and can be compared to films like Wonder Woman and Black Panther. In comparison, it has very encouraging box office numbers and going forward Aquaman can scale up into a big franchise that can come every few years and build excitement for the audience."
With Shah Rukh Khan's Zero and Ranveer Singh's Simmba arriving in theatres pretty soon, Jason Momoa's film will obviously feel the heat at the box office. But for now, Aquaman seems to be heading in the right direction. But will it surpass the Rs 50 crore mark by end of this week? Only time will tell.