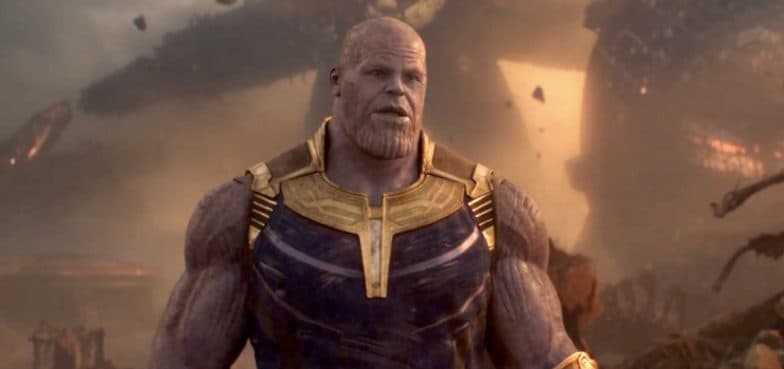 Avengers: Endgame is probably one of Marvel's most awaited films. The last instalment of the Avengers franchise is expected to be massive and ahead of its release in April, fans have been going crazy as every day new fan theories are dropping. This time, a few major spoilers have been leaked from the most unexpected source ever. After footage of Avengers: Endgame was shown at one of Disney's shareholders' meeting, new spoilers from the film have been leaked.
According to reports, the footage revealed Nebula speaking about Thanos' 'retirement plan'. Not just this, the spoilers also confirmed Captain Marvel getting together with Nebula and Captain America in the Avengers headquarters to plan on dealing with Thanos. Rumour is that the footage also revealed Nebula disclosing Thanos' location which is known as "The Garden" which has not yet been confirmed to be a new planet as of yet. Big News for Indian Marvel Fans, Avengers: Endgame Co-Director Joe Russo To Visit India in April.
A Twitter user named Scott Laedwig took posted a few spoilers about the footage on his account post the meeting. He wrote, "We hear Nebula say "I know where he is." and the scene shifts and she steps out of the shadow and comes forward. She says "While he was perfecting me, he'd talk about where he (we?) would go when it was all finished."Avengers EndGame: Did Serena Williams Just 'Leak' Captain America's Death in the Upcoming Marvel Movie? Watch Video.
Take a look at his tweet here:
SPOILER WARNING Avengers: Endgame

Nebula had a few lines that I didn't mention from the Avengers scene we saw at the shareholders meeting. I'm using quotation marks, but the words may not be exact.

Steve, Natasha, etc al., are at HQ trying to figure out how to find Thanos.

— Scott Ladewig (@Ladewig) March 10, 2019
In the meantime, Indian fans of MCU have been rejoicing, hearing the news of the co-director of Avengers: End Game, Joe Russo confirming his visit to India ahead of the film's release. Fans will get to interact with the director and we are expecting to learn a lot more fun deets about the film from him. Avengers: Endgame is all set to release on April 26.