Surprise...surprise!!! Without any sort of intimation, Marvel dropped the first trailer of Black Widow movie on December 3. As you might be aware, Black Widow will mark the beginning of Phase 4 of the Marvel Cinematic Universe, followed by The Eternals. It is the much-asked-for solo movie for the former Russian spy turned Avenger, played by Scarlett Johannson. Which is made more interesting by the fact that (little SPOILERS AHEAD), the character is officially dead in the MCU. Avengers: Endgame pretty much confirmed that. Black Widow Teaser Trailer: Scarlett Johannson's Avenger Meets Her Crazy Spy Family in This Action-Packed Promo.
The trailer confirms that the film is set before the events of Endgame, actually Avengers: Infinity War, making it a prequel of sorts. It would delve into Natasha Romanov's sketch past where she was a KGB agent, hints of which were made in The Avengers and Avengers: Age of Ultron.
Black Widow is directed by Cate Shortland. William Hurt is returning as Thaddeus Ross, and even Robert Downey Jr might make a cameo in the film. The new players in Black Widow's spy game are Rachel Weisz (Melina), Florence Pugh (Yelena Belova), and David Harbour (Alexei Shostakov / Red Guardian).
If you haven't watched the trailer, please do it now before we go ahead:
Like with most of the Marvel trailers, the promo closely guards the premise of the film, but do drops in certain very tantalising and speculative clues that indicate where Black Widow would be heading. You are free to add your own interpretations in the comments section below.
#1 When It is Set
We have already been told that the Black Widow movie would be set between the events of Captain America: Civil War and Avengers: Infinity War.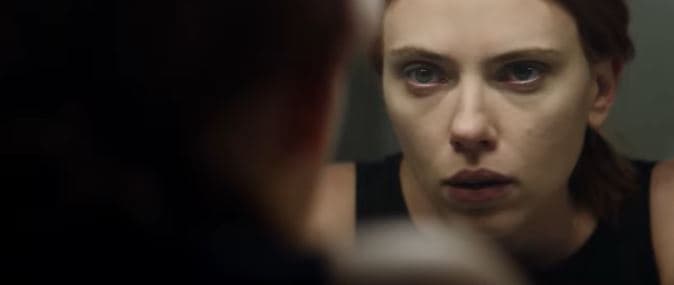 This is also confirmed by the montage of scenes from older movies like The Avengers and Captain America: Winter Soldier, but there is no allusion to Infinity War or Endgame. Save for that heartbreaking line 'Nothing Lasts Forever!' Black Widow to Release in India Before the USA, Scarlett Johansson Stand-Alone Film to Hit the Screens on April 30.
#2 We May Finally Know What Happened in Budapest
Hawkeye (Jeremy Renner) is shown from an old scene in The Avengers. But the fact that they allowed his character to be shown in the trailer, means there could be a chance that he would appear in the movie too in a cameo that is not a part of the stock footage.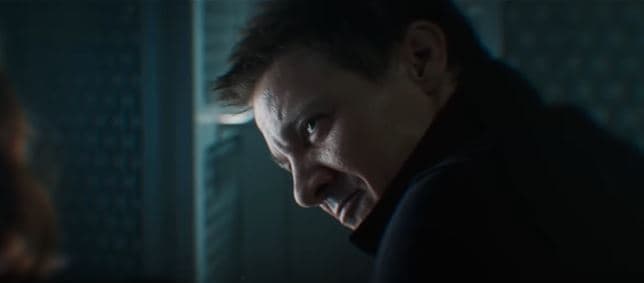 After all, we do need to know what really happened in Budapest! Considering even this film is also set in Hungary, which means Black Widow would revisit that old incident.
#3 Ross Allows Black Widow to Escape?
In Captain America: Civil War, General Ross wanted to contain the rogue Avengers led by Captain America. At that time, Black Widow was with Iron Man, but during the famous airport battle scene, she allows the Cap and Bucky to escape. With Tony telling on her to Ross, she goes into the hiding.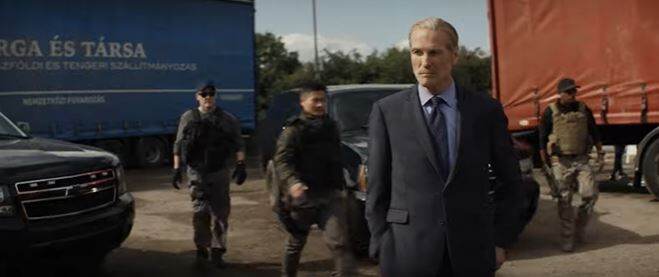 So it is surprising to see Ross having a conversation with Natasha, even though we really don't see them have a face-to-face chat. Telephone, maybe?
#4 A Tragic Family Union That Explains Black Widow's Sacrifice
I don't think Yelena (Florence Pugh), Melina (Rachel Weisz) and Alexei (David Harbour) are exactly Natasha's real family, but more like compadres who have been trained in the same spy school. Avengers: Endgame already gave a hint that Natasha doesn't really know her real family, when the spectral Red Skull beckons her as 'Natasha, Daughter of Ivan', and she tells Clint that even she didn't know her father's name. Year Ender 2019: From Avengers EndGame to Spider-Man: Far From Home, 11 Best Superhero Moments That Made Us Laugh, Cry, and Cheer in Jubilation (Watch Videos).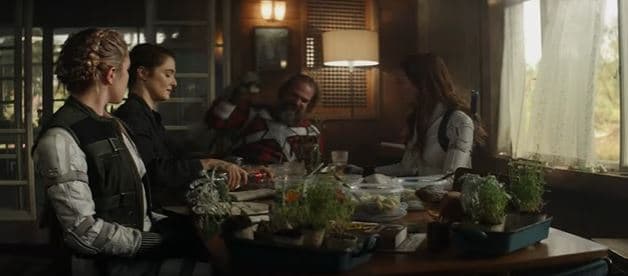 So even if she considers the other three as her family, pretty sure that most of them are biting the dust by the end of the Black Widow movie. After all, Natasha did sacrifice her life in Endgame so that Clint can be with his family, and that can't make sense when she has her own, even if adopted. Even if Yelena and Melina may not die (and could also be the antagonists), one person pretty sure to be killed is...
#5 Red Guardian Comes From Retirement To His Doom
The affable David Harbour is always a win and seeing the Stranger Things star in the MCU playing a superhero warms our hearts. But going by the promo, there is also a pretty sure that his character's fate may break our hearts too.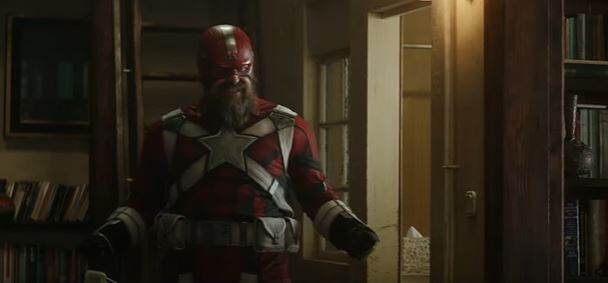 The trailer already hints at us that he has come out of retirement, and is wearing his Red Guardian suit after a long time. Even though he is seen exchanging blows with Taskmaster, he is clearly not in great shape and there is a very high possibility that he may not survive the events of Black Widow.
#6 Taskmaster's Identity
The masked Taskmaster is shown as the main antagonist of Black Widow. It is interesting to note here, that there is no mention of who is playing the character in the movie's Wikipedia page. Which means, that the character's identity reveal could be a big thing in the movie.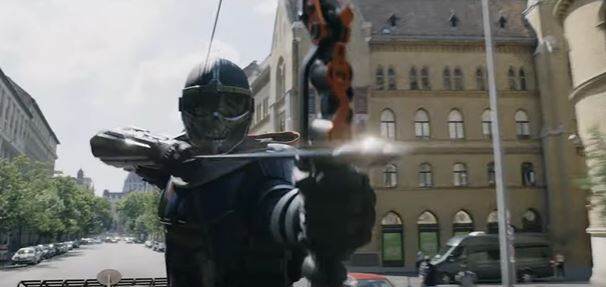 Also, intriguing to note here is that Taskmaster is using a bow and arrow, which is the preferred style of combat of Natasha's best friend Hawkeye. Wonder what's the connection here...
#7 Ditching The Black
We were surprised to see that Natasha ditches her traditional black outfit to opt for a white one in some scenes in the trailer. Of course, it makes sense, since those scenes are set in snowcapped areas, and Natasha being a spy would want to be camouflaged in her surroundings.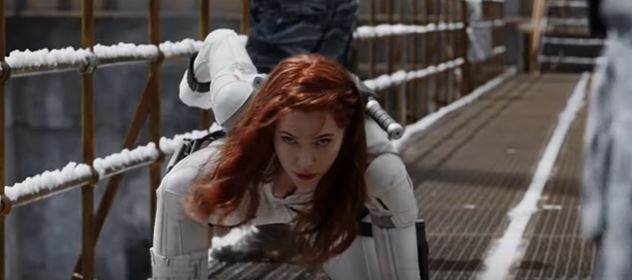 Even Yelena is also seen wearing a similar outfit. But considering that even Thanos couldn't make Natasha ditch her 'Black', it is curious to see her use a different colour outfit in this movie. Is it just for camouflage purpose or does Natasha really want to give her Black Widow image a break?
#8 Time to Wipe the Red From The Ledger
It is interesting to note the amount of red colour used in the logo of the film. Which of course, reminds us of the 'red in the ledger' that Loki was taunting Natasha back in the 2012 film The Avengers.

Is that 'red' why does Natasha want to go back to where it all begin? Did something that Tony said to her in their final scene in Captain America: Civil War, hurt her so much that she wanted to wipe off all that red anyhow? As far as I remember, he did tell her, "Boy, it must be hard to shake the whole double agent thing, huh? It sticks in the DNA." With RDJ supposedly having a cameo in the movie, guess maybe it has everything to do with that line.
While Black Widow will release in the USA on May 1, 2020, it will release a day earlier in India on April 30, 2020.
(The above story first appeared on LatestLY on Dec 03, 2019 04:19 PM IST. For more news and updates on politics, world, sports, entertainment and lifestyle, log on to our website latestly.com).