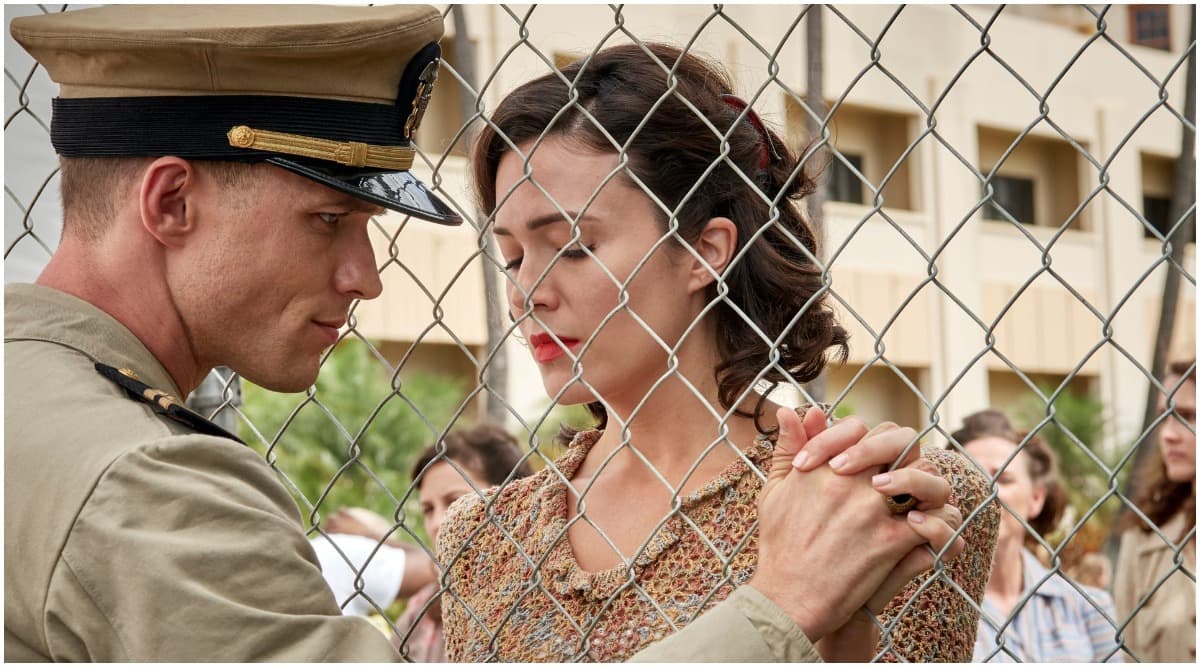 Who doesn't remember Daario Naharis in the third season of Game of Thrones or Francis Freeman/Ajax in Deadpool? Ed Skrein, the actor playing these impressive characters, will now be seen playing a vital character in the upcoming war film – Midway. And guess the one person he is in awe of? None other than Mandy Moore. According to Ed, her onscreen partner, Moore was the perfect choice to embody Ann. Midway: Dennis Quad Talks About Playing a World War II Veteran in Roland Emmerich's Pearl Harbour Film.
Ed plays real-life U.S. Navy bomber pilot Richard 'Dick' Best, and Mandy Moore is his on-screen partner. He says, "Mandy Moore is a force of nature. Somehow, she has great power and incredible humility in front of the camera at the same time; it's a wonderful duality."
"At one point another character tells Ann, 'I've got to tell you, I've often wondered what type of woman would marry Dick Best – and you do not disappoint.' She really is his perfect counterpart," he adds. Midway Movie Review: Roland Emmerich's Prosy War Flick Feels like a Tiring History Lecture.
Written by West Tooke and directed by Roland Emmerich, Midway is an engrossing war drama about the US soldiers and pilots that change the course of World War II during the Battle of Midway in June 1942. The US and Imperial Japanese naval forces fought exhaustively for four days. The anecdotes from the war are what drive the central narrative of the film.
Midway boasts of a robust cast with Luke Evans, Woody Harrelson, Mandy Moore, Patrick Wilson, and Aaron Eckhart leading the fort. Pop heartthrob Nick Jonas is also playing a small but important role in the film. The cast drives the plot as the Battle of Midway is sees an outlook of the leaders who witnessed one of the greatest events in history. PVR Pictures is set to release the film in India on November 8.