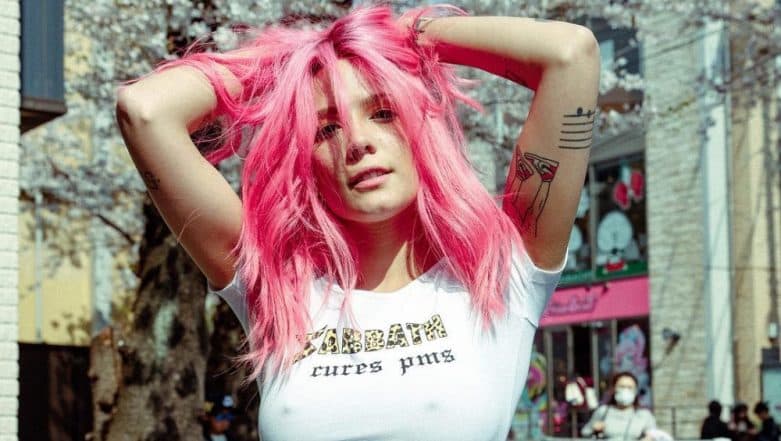 Without Me, singer Halsey was once again under the radar for pregnancy rumours. The speculations first surfaced when she was spotted wearing a baggy T-shirt in a Los Angeles convenient store, Using Yahoo Answers as her medium, Halsey shut down pregnancy rumours.
The diva took to her Instagram story to share the same photo which started the rumour. With a 'thinking face' emoji on it, she shared screenshots from Yahoo Answers, "Am I Pregnant?" and "Can u get pregante…?" Halsey then zoomed in on another question that had a similar spelling error "pregananant". Finally, she gave her fans the answer they wanted to hear, "No".
While Halsey is not pregnant, the singer did reveal that she suffers from endometriosis. "I have endometriosis. I've had 3 miscarriages, 4 surgeries, pretty much in pain every day of my life and I've donated/raised upwards of $300,000 in the name of research and support. I'm not trying to be quirky. Or different. I'm just trying to normalize an underdiscussed illness," added the actress. Earlier this year in February, once again Halsey had to shut down pregnancy rumours which started after she tweeted that she had the "biggest secret". Clarifying that she wasn't pregnant, Halsey wrote, "people think my last tweet is me hinting I'm pregnant, which means I'm either: a. gaining weight b. acting weirder than usual…jokes on u, I'm doing BOTH! however STILL not pregnant!"
Halsey's Instagram
View this post on Instagram
Halsey has always been pretty candid about her life. her struggles and is an outgoing and funny person in general. Over the weekend, she retold the tale of her struggles to the path of fame where she almost had to get into prostitution just to pay the bills.