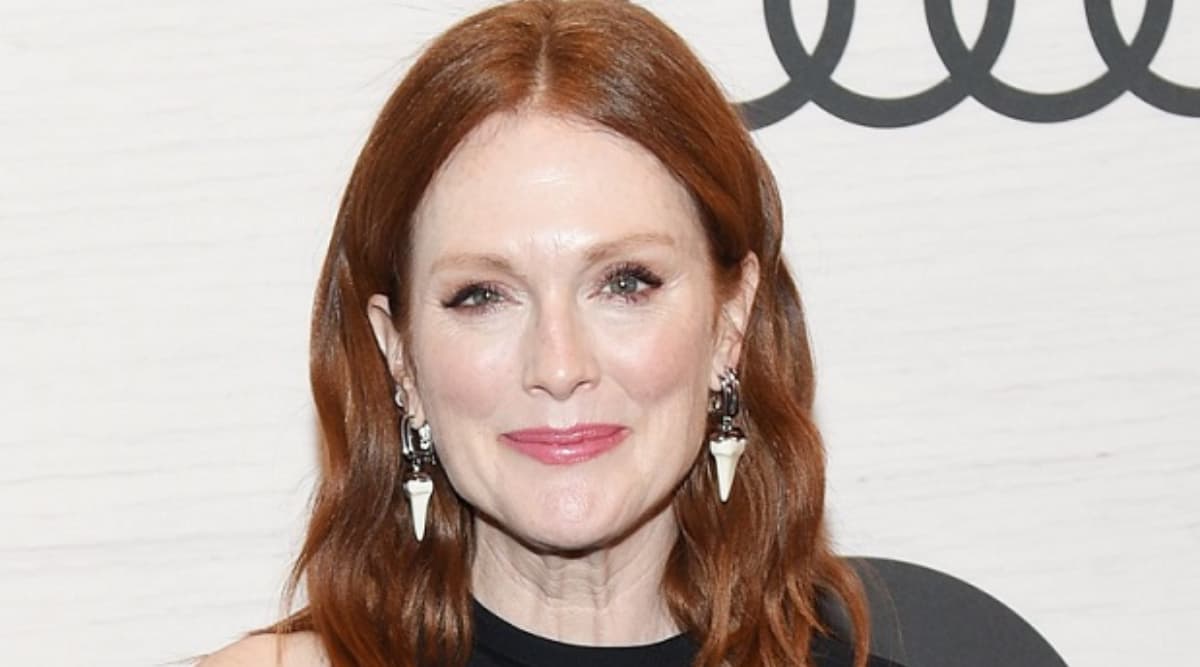 Julianne Moore is one of the finest Hollywood actresses and has starred in several acclaimed films. She's one of those actresses who has beautifully played some of the most troubled women on-screen. Her phenomenal craft makes sure that she shines even in supporting roles. Moore is also known to be one of the most versatile actresses in Hollywood. She has acted in several films across genres and made sure to bring something unexpectedly beautiful to the screen. One of her best qualities is that she's a natural actor and therefore always owns her characters with such finesse that it is impossible to imagine anyone else pulling off the same roles. Mothertrucker! Julianne Moore Roped In for a Film Adaption of The Truck Driving Memoir.
The gorgeous actress celebrates her birthday on December 3 and as she turns 59, we look at some of the best movie roles in her career. While there are many, we try to look at the most popular ones and the ones that fetched her international accolades. Moore has received several accolades, including an Academy Award and two Golden Globes. Here's looking at some of her best roles.
Still Alice
This is the role that won Moore her first and only Academy Award. The actress starred in the 2015 film as Alice Howland, a linguistics professor (Moore) coming to terms with her early-onset Alzheimer's. The film was a beautiful representation of the effects of the condition and the hearbreaking tale was executed beautifully by one of the directors, Richard Glatzer who suffered from ALS and passed away soon after the film's release. This is a sureshot must-watch for Moore's heartwrenching performance.
Safe:
Safe is one of those films that is hard to imagine with another actress at its front. Moore managed to ace the lead role of Carol White in this psychological drama revolving around a Southern Californian housewife who is ailing from an inexplicable disease that has no cure. As her condition worsens, we see how isolation and other complex emotions are at play. This one of Moore's best performances.
The Kids Are Alright:
Lisa Cholodenko'dramedy on relationships and their volatile nature when it comes love and lust starred Julianna Moore in the role of Jules. Moore played the character of one half of a same-sex couple who begins an impromptu affair with the biological father (Mark Ruffalo) of her children. Despite this, she's still very much in love with her partner, Annette Bening's character. Moore captured the emotions of Jules extremely well in her mind vs body situation where she finds herself physically attracted to Mark's character.
Far From Heaven:
Yet another film where Moore made her mark was this 2002 film where she played the role of a housewife who finds solace in her African-American gardener (Dennis Haysbert) after finding out that her husband (Dennis Quaid) is gay. This is one of Moore's best performances in her career and if you haven't watched this one yet, you can't be a Julianne Moore fan!
Magnolia:
This a beautiful film, a sublime drama that leaves a lasting impact on its audience. The ensemble drama stars Moore in the role of a remorseful gold-digging wife of a dying, rich TV producer (Jason Robards). She gives a brilliant performance in the film and stands out despite having talented actors such as Philp Seymour Hoffman in lead.
While there are many other films where Moore has played amazing supporting roles, we think these are some of the best in her career and are definitely must-watch. If you haven't caught these films yet, do check them out. Also, tell us your favourite Julianne Moore films in comments!