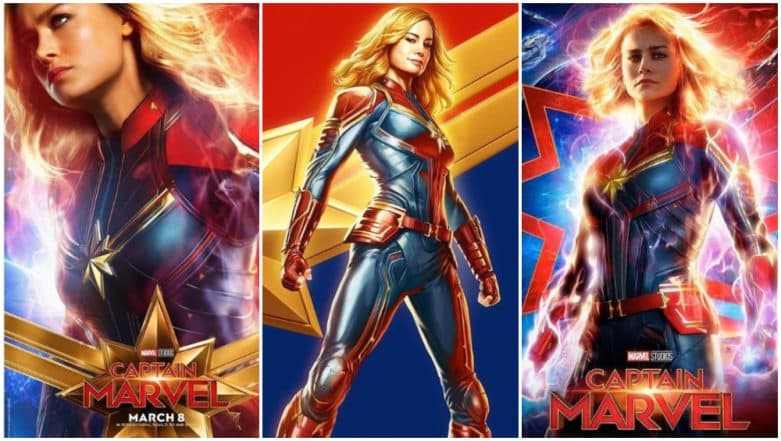 Marvel Cinematic Universe's next offering Captain Marvel is one of the studio's much-awaited films for a lot of reasons. One, the movie introduces the major character of Captain Marvel, who will play an important role in Avengers: Endgame. Secondly, MCU has resorted to de-ageing Nick Fury's character by 25 years, a first for the studio as well. Captain Marvel's presence was hinted at, in the post-credit scene of Avengers: Infinity War, where before disappearing, Nick Fury pages the words 'CODE RED'. And now, we await the trailer of Avengers: Endgame, featuring Brie Larson as Captain Marvel. Captain Marvel New Promo: Brie Larson as the Superhero is Here to Stop Skrulls from Infiltrating the Earth; Watch Video
And in a bid to keep the excitement surrounding the studio's March 8 release, the makers have released yet another clipping from Captain Marvel's trailer, which will keep you guys on your toes.
Watch the video below:
The story of Captain Marvel is set in 1995, where U.S. Air Force Fighter Pilot  Carol Danvers transforms into one of the galaxy's strongest superheroes and joins an elite Kree military crew. However, flashes and memories of her past on Earth, keep her conflicted constantly. The story traces Carol Danvers' journey of self-discovery, as she reveals her motto of saving the Earth from Skrulls- extraterrestrial shape-shifters who infiltrate the planet by taking human forms.