The latest superhero film, Venom, is getting mixed reviews. However, it is also set to get a big opening thanks to the crazy promotions and the general curiosity over the anti-hero. Acclaimed Oscar-nominated actor Tom Hardy plays the lead role of reporter Eddie Brock who gets infected by an alien symbiote, that gives him a dual personality and makes him into Venom. Considered one of Spider-Man's biggest foes, the Venom we will see in the film is more of an anti-hero, but is in the same universe as Marvel Cinematic Universe's Spider-Man, so confirmed by the makers. Venom Movie Review: Here's What International Critics are Saying About Tom Hardy's Superhero Film (Psst: Not So Good!)
Riz Ahmed plays the main antagonist, who turns out to be the super-villain Riot, while Michelle Williams is the female lead. Venom is directed by Zombieland fame Ruben Fleischer. The early screenings of the film has been done away and more infor are coming about the movie, including Venom having two post-credit scenes. Like those MCU movies. So does at least one of those scenes include Tom Holland's Spider-Man? Venom Star Tom Hardy Takes Riz Ahmed's 'Mogambo Khush Hua' Challenge and We Are Completely Floored With The Result - Watch Video.
Well, if you are someone who cares for SPOILERS, then don't read ahead! And if you don't, then here is the information about the two scenes that come after the movie.
Post-credit Scene #1 - Meet Carnage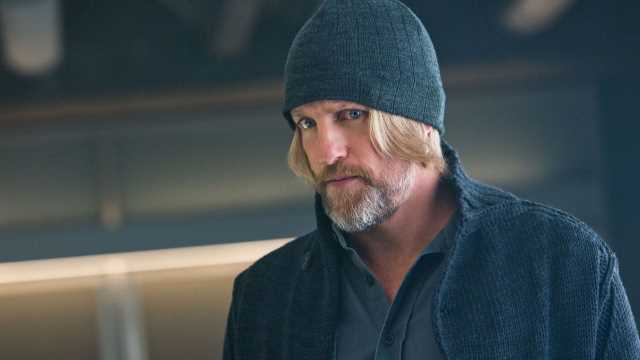 Venom is not the only symbiote-induced Spidey villain, or for that matter, Riot. There is Carnage, the red-coloured monstrous supervillain who is far more vicious than any of the symbiote villains. In his human form, Carnage is a psychopath, Kletus Kasady. So in the mid-credit scene, Eddie Brock goes to interview Kasady in the asylum he is incarcerated, setting up the sequel. For the uninitiated, Kletus Kasady is played by Woody Harrelson.
Post-credit Scene #2- Spider-Man
Sorry to disappoint you, though. Venom, despite being set in the same universe affiliated with MCU, doesn't tease us with Tom Holland's Spider-Man. Instead, it gives a sneak peek of Sony Pictures' animated movie, Spider-Man: Into the Spider-Verse.
Venom is releasing in India on October. Watch this space for the full review of the movie.