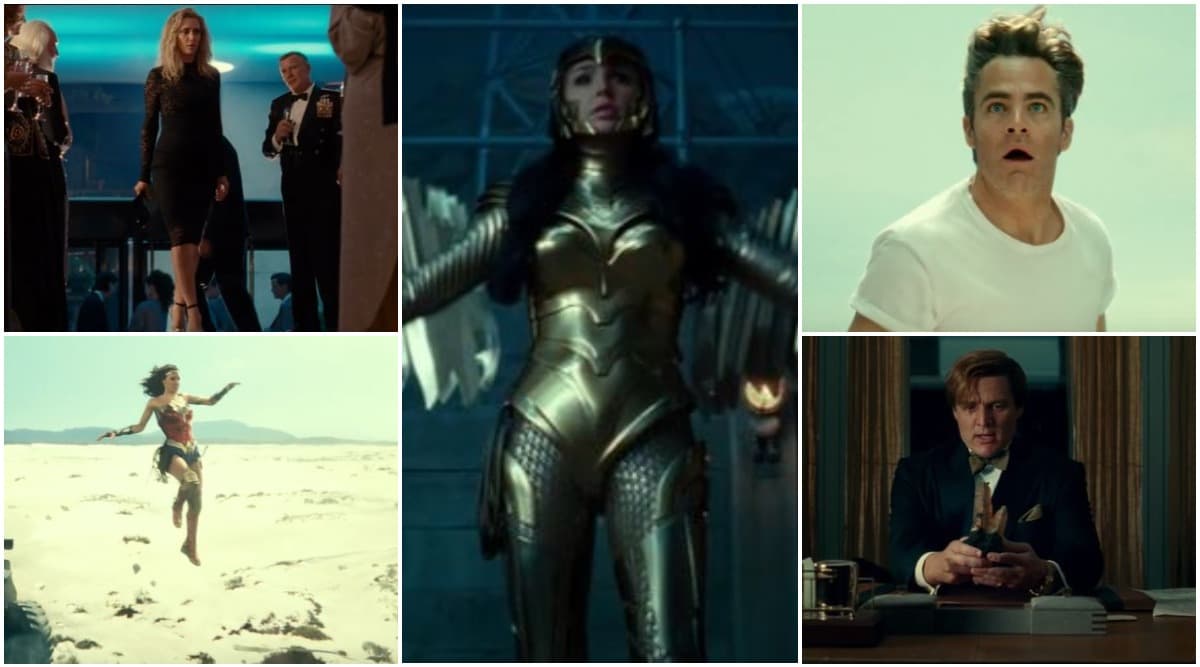 The new Wonder Woman movie poses a lot of questions about the DCEU of the past, and the trailer of Wonder Woman 1984, while showing a lot, answers none of them. We will get to those in a minute. Let's first talk about how awesome the new trailer is, that debuted at the Comic-Con Experience CCXP 2019 in Sao Paulo, Brazil. Wonder Woman 1984 is the direct sequel to the 2017 film Wonder Woman, which stars Gall Gadot as the Amazonian warrior Diana Pince/Wonder Woman. Both the WW movies have been directed by Patty Jenkins. Year Ender 2019: Black Widow, Wonder Woman 1984 and Eternals - A List of Superhero Movies Releasing in 2020.
The first Wonder Woman film was a smash hit with both the critics and the fans, and, going by the trailer, it looks like the sequel is taking the same route. As the name suggests, Wonder Woman 1984 is set in the year 1984, and the trailer screams everything '80s. From the music (WW84 strangely ditches the superhero's signature theme music) to the hairdo and costumes, Wonder Woman 1984 would make Stranger Things proud with its tribute to the era.
Talking about the characters, Gal Gadot manages to look both ravishing and badass as Diana, and her action scenes look awesome. We have already seen her swing through the sky using her Lasso of Truth and flashes of lightning as poles in the teaser! In the trailer, there are more such good action scenes. It's Akshay Kumar Vs Gal Gadot in June 2020: DC's Wonder Woman 1984 All Set to Clash With Laxmmi Bomb at the Box Office.
We also get to see Kristen Wiig as Cheetah, Wonder Woman's most troublesome nemesis in comics, though we never get to see her in the Cheetah form. There is Pedro Pascal's character, who seems to be some dubious businessman.
But the most surprising aspect of the trailer is that it doesn't shy away from showing off Steve Trevor, played by Chris Pine. If you have seen the first film, you know he was a World War I pilot and Diana's love interest, who had died during the climax, sacrificing his life saving the lives of many. The trailer doesn't reveal how he is alive, but it looks like he is clueless about the era he is in now.
Watch The Trailer of Wonder Woman 1984:
Also, if Trevor had been alive in 1984 and Diana has been active as Wonder Woman around that time, wonder why it was alluded she hasn't been active since the events of WWII and why she never referred to the return of her love. Maybe we need to wait for June 5, 2020, to get our answers, as Wonder Woman 1984 releases worldwide. Wonder Woman 1984 is produced by Warner Bros and DC Comics.