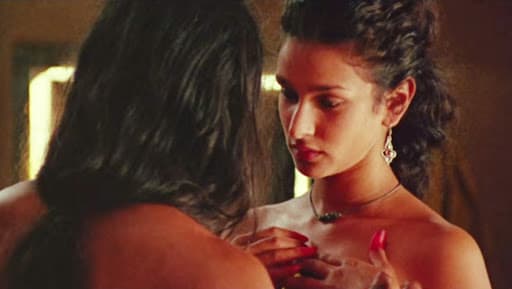 Kama Sutra: A Tale of Love trailer is the third-most viewed in the history of YouTube. Kama Sutra trailer has been watched 91 million times on YouTube. According to the ScreenCrush report, Avengers: Infinity War has garnered the top spot in the list, by getting 202 million views, followed by Star Wars: The Force Awakens (101 million views).
At the fourth place is Fifty Shades of Grey with (89 million views), followed by Jurrasic World (86 million), Suicide Squad (85 million), InCredibles 2 at the seventh place with (84 million) views). Avengers: Infinity War, Trailer 2 is at the eight spot with (83 million) views, followed by Avengers: Age of Ultron (83 million) views and at the tenth spot is Star Wars: The Force Awakens (Teaser) is 81 million views.
Watch video
According to the information provided in the list, Kama Sutra is the cheapest film (by far) on this list. The budget of the film is approximately 1/100 of Avengers: Infinity War, which was made for more than $300 million. The 2016 film directed by Mira Nair was reportedly banned in India and Pakistan owing to its explicit and erotic content.