The first teaser of 2.0 gives us a lot to think about the film's plot. Touted as India's first 75 million dollar VFX wonder, the first promo lives up to the tag of being VFX-heavy. It is all about the battle between Akshay Kumar's crow-like supervillain and the good Chitti/evil Chitti played by Rajinikanth. The movie is a sequel to the 2010 blockbuster Enthiran and is directed by S Shankar, with AR Rahman returning to score the music. The teaser for the film has gone viral within seconds of its reveal and people are going gaga over its special effects (some of it look very dicey though but the bird looks awesome!) and Rajinikanth's Chitti. Akshay Kumar's presence is felt throughout, but we only have one proper glimpse of him in human form.
Watching the teaser so many times by now, looking for clues about the plot, we have found some very interesting theories as what to make of it. This includes a forgotten character from the first film, the mystery of the female lead and an interesting 'Thanos' connection. So here are five theories that I could make out of the teaser!
Is Aishwarya Rai's character dead?
2.0 looks to be a continuation of the first film instead of telling us a different story using the same characters. We see Chitti first in hibernation. Sudhanshu Pandey plays the son of Danny's character in the first film, and he is jolted to hear when it is mentioned Chitti is brought back. Since Vaseegaran is alive, we have to ask where is Aishwarya Rai's character? Is she dead?
Amy Jackson is not what we think she is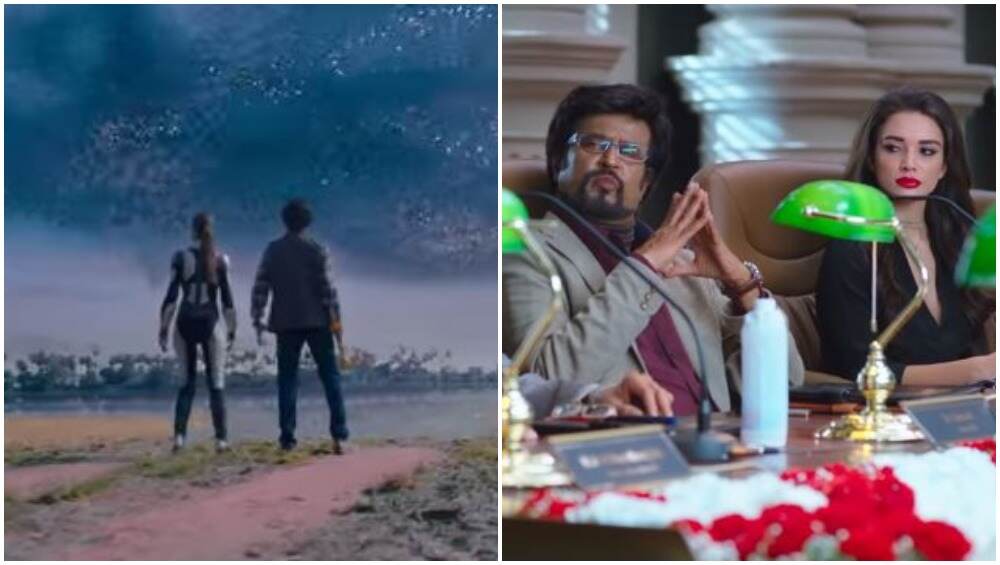 I caught three glimpses of Amy Jackson's character in the teaser. First, we have a long shot of her with Vaseegaran, where she is wearing some white metallic suit. Then to confound us, she is sitting next to Vaseegaran in the crucial board meeting this time in human clothes. There is also a little glimpse of her in the final scene, where we see her hand. Which makes us wonder if she is another humanoid created by Vaseegaran after Chitti!
The stadium fight is not the continuation of the stadium fight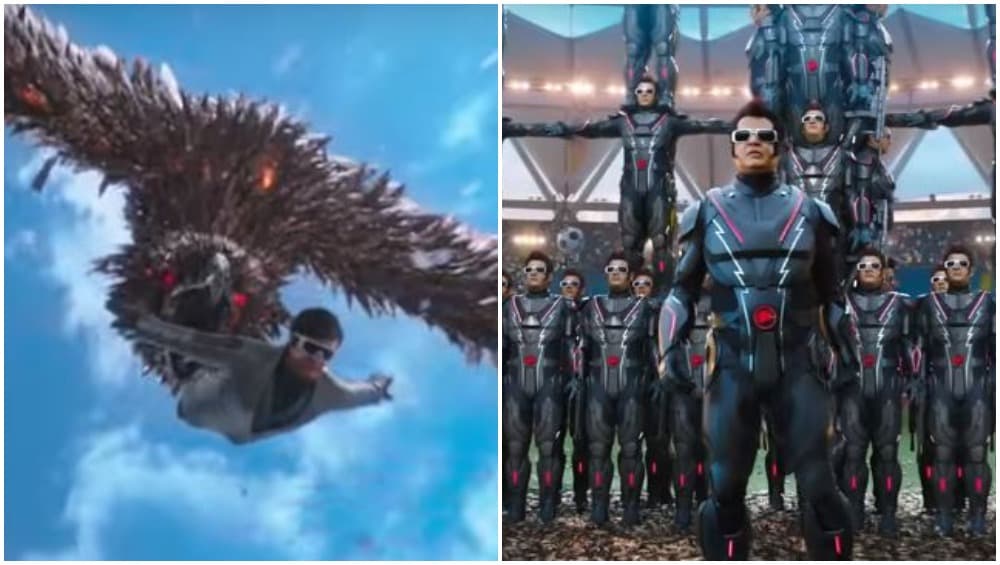 The fight in the stadium between Akshay's cellphone army and Chitti's army comes much later in the movie, and is not a continuation of Chitti getting chased by the giant flying bird. Clue, the change in Chitt's wardrobe (we dig his evil, more stylised one!)
Akshay's villain is like Thanos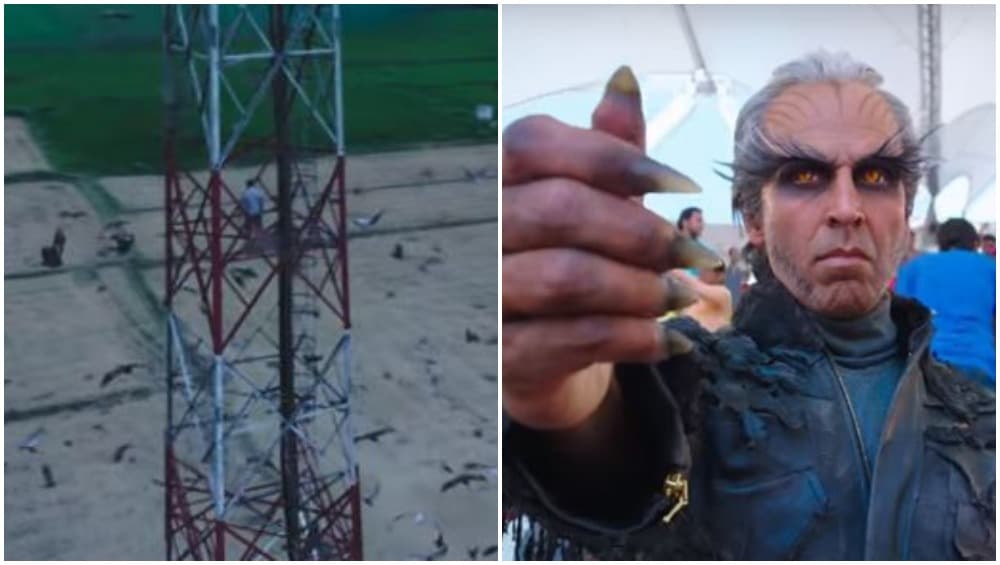 At the start of the teaser, we see Akshay Kumar's character climbing a cell-phone tower, before what we think he metamorphoses into whatever he becomes later. His primary enemy is cellphones, as he steals away the mobiles from all over the city and uses them against humanity. This may be his war against how people are so dependent on cellphones.  Also -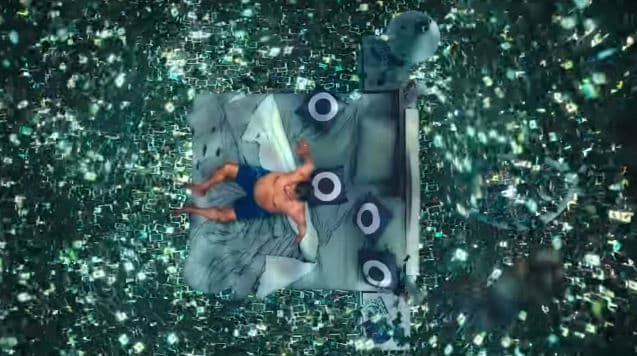 Like any Shankar movie (take Gentleman, Anniyan, Indian), he is targetting a corrupt, semi-naked bureaucrat here too. Like Thanos of Avengers Infinity War who wanted to preserve humanity by destroying half of it, here too Akki's character is using humanity's weakness against them to save mankind.
Chitti could be the real villain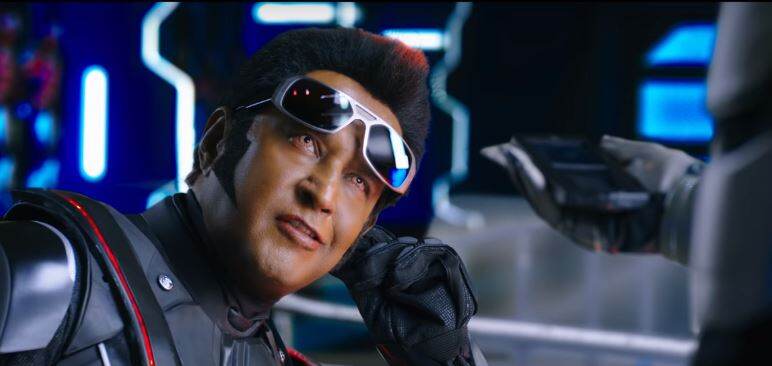 That 'Cuckoo' and the evil laugh suggest that Chitti will turn rogue and he could become the real villain of the film aiming for world domination. Or that a fooling tactic like they do with Norman Bates in Psycho II?
ICYMI, here's the teaser of 2.0 -
Agree with our theories here? Share your thoughts in the comments section below! 2.0 is having a grand release on November 29 this year.