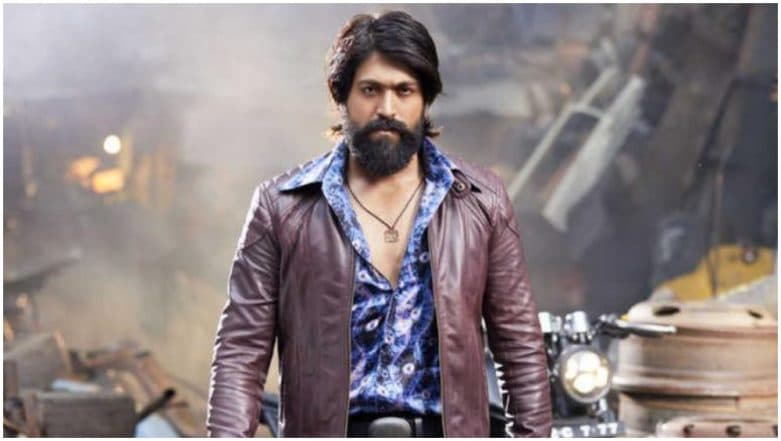 While stars are usually overwhelmed to receive the kind of love they get from their fans, certain incidents make them question their star status. And KGF star Yash was unfortunate to face one recently. A fan who worshipped the actor like his God committed suicide outside his residence in Bengaluru and the news shook the entire state. The star recently turned 33 but had no grand plans to celebrate his birthday. He decided to stay away from any celebration as a tribute to the Kannada star, Ambreesh, who passed away recently. But the fan who visited his residence every year for the actor's birthday refused to leave without a selfie with him. KGF Chapter I Movie Review: Yash Stands Tall in This Needlessly Stretched Violent Saga.
This 26-year-old fan Ravi Raghuram, who didn't get a chance to meet his idol, set himself on fire right outside the actor's residence. According to media reports, the fan suffered 70 % burn and was taken to Victoria hospital by the securities, where he succumbed to his injuries. Ravi's father who was shocked by the entire incident told reporters he had no clue about his son's intentions."Ravi goes every year to meet Yash. Last year he had taken us to his house as well. This year, we had told him not to go, but he persisted. Do not know where Ravi got the petrol from."
The actor who visited the fan in the hospital was quite furious with the entire episode. He said, "I do not want fans like this, this is not fandom or love, this does not bring me happiness. I will not come to see anybody else like this again, it will give the wrong message to fans who think that I will come and meet them (if they take drastic steps like this)."
According to a report in The News Minute, Dr KT Ramesh revealed that the fan was constantly worried about the actor even when he was fighting his life battle. "When we were dressing his wounds, Ravi asked the doctors whether Yash would come to see him, now that he was struggling between life and death."