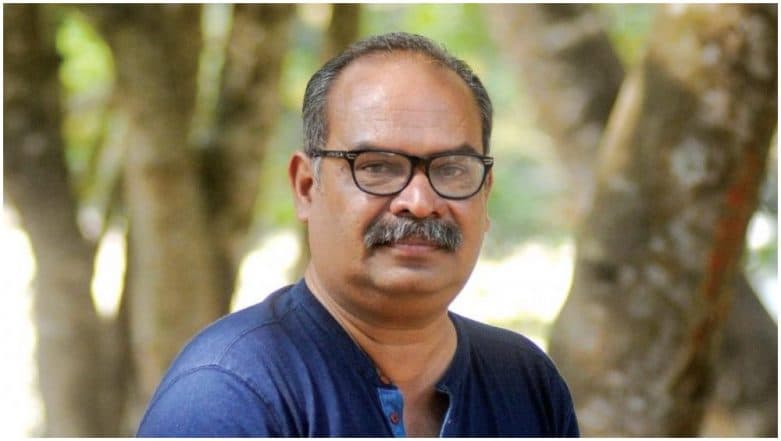 #MeToo movement in India has given many women the strength to come out on social media and talk about their horrifying stories of sexual harassment. In the process, some very famous celebrities like Alok Nath, Subhash Kapoor, Union Minister MJ Akbar, Sajid Khan, Rajat Kapoor, lyricist Vairamuthu etc have been accused of sexual harassment. Some of them have even been dropped from the projects they have been working on, as the list of alleged sexual offenders gets bigger by the day.
Down in Malayalam cinema, popular actor, television host and CPI(M) MLA Mukesh Kumar had been accused by a television director of misbehaving with her years ago. Now, acclaimed actor Alencier Ley Lopez has been accused by an actress of indecent behaviour during a shoot. Actress Divya Gopinath, who had worked with Alencier in this year's Aabhasam, had first written an anonymous post on India Protests when she narratives her ordeal at the hands of the actor.  Here are some excerpts of her post -
The First Incident
"So I did my 4th film and my first with Alencier. I am sure I'll see it's our last association, ever. I had immense respect for this artist, until I met him personally. His progressive and liberal approaches to what is happening around us, is just a mask of his perverted self. The first incident happened on a lunch table. There was 3 of us. Myself, him and a co-actor. He described how a star, bigger than him, behaves to women around him as he kept ogling at my breasts. I got upset. But he advised me to be more social and asked me to see things more lightly. I didn't respond to it. But I could feel it wasn't safe to be around him.
The Second Incident
"The next came as a shock. He walked right into my room with a woman co-actor and advised me about the freedom of an artist and the importance of knowing our body. He insulted me for being so week irrespective of my theater background. My instincts asked me to throw him out of the room. But I decided to go with the flow, due to his seniority and the presence of a co-actor."
The Third Incident
"Third was when I was on my menstrual cycle and I was feeling tired and with the consent of the Director, took a break and when to my room. So I was resting in my room and heard this knock. I looked through the door hole and found Alencier there. Getting tensed, i called up the Director and asked for help. He said he will send some one. Alencier was repeatedly knocking and kicking on the door, that finally I opened the door, thinking I will jump out of the room."
The Fourth Incident
"Fourth was in the next schedule when a common friend invited for lunch and I saw him at the table. He ordered fish curry. He started comparing fish meat to a woman's body each time he touched it, pinched out a piece, licked his fingers or ate it, and all the while ogling at me. Both of us, me and our common friend walked out of the table."
The Fifth Incident
"Again on another day, i was sleeping and it was after the night shift which got over at 6 am. I had a room mate that day. Our common friend. The door bell rang. She got up and went to open the door. It was Alencier. They spoke for sometime and he left. My room mate said she will freshen up as she has lost her sleep and went to bath. But what really happened was that she forgot to lock the door, in that moment of jet lag. Re-enter Alencier, like a creep, got into the bed sheet and came right behind me. Feeling a strange presence i woke up shocked. This man is lying so close to me and is asking "Are you sleeping?" I jumped up. But he caught me by hand and pulled me back saying "lie down for some more time". I shouted at him with all my might and even my roommate heard me in the bath room and was asking "whats happening outside?" He said he was joking and went out before the roommate reentered."
Divya later ended her anonymity as she posted a video on her Facebook account, where she again talked about her experience.
If what the actress has been saying about Alencier is true, it is extremely shocking for all Malayalam fan lovers. Alencier has been on the rise as one of the best character artistes in Malayalam cinema these days. Meanwhile, Aabhasam, the film on whose sets these incidents reportedly happened, also starred Rima Kallingal, who is known for being a strong women empowerment supporter. Watch this space for more updates on the story!