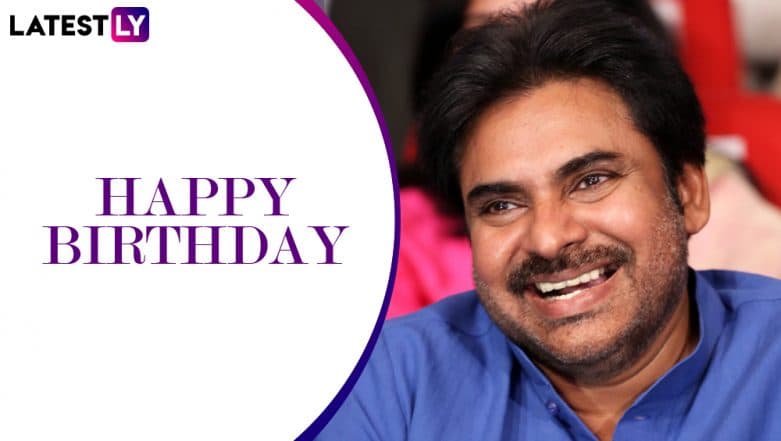 It is celebration time for Tollywood lovers today as Power Star Pawan Kalyan has turned a year older. Yes, September 2 is Pawan Kalyan's birthday and wishes have been pouring in for him on the internet. He is one such actor who has won hearts not just by doing brilliant performances on the big screens, but one cannot forget the various kinds of help he has extended to the needy. From being a great actor to now a politician, the tag of Power Star that he has earned is due credit of his hard work. On his 48th birthday, let's see how Pawan Kalyan became Tollywood's Power Star.
The Star Family
Pawan Kalyan was born on September 2, 1971 to Konidela Venkat Rao and Anjana Devi. He is the younger brother of Chiranjeevi and Nagendra Babu. Despite being from such a popular star family, Pawan Kalyan carved a niche for himself in the industry by taking efforts just like anyone who from a non-filmy background would have done. The Tollywood lovers have appreciated the fact for all the works that he did by himself and reached to such an amazing stage.
The Big Debut
Pawan Kalyan made his acting debut in Telugu cinema with Akkada Ammayi Ikkada Abbayi in 1996. He shot to fame in his very first film. In this EVV Satyanarayana directorial, Pawan Kalyan showcased his martial arts skills. From filmmakers to fans, everyone were stunned with his incredible performance.
Box Office Hits and Accolades
In Tollywood, Pawan Kalyan has minted strong figures when it comes to box office sales. He is known for his works in films such as Gokulamlo Seetha, Suswagatam, Thammudu, Badri, Kushi, Jalsa and Gabbar Singh.  In 1998 Pawan Kalyan starred in the film titled Tholi Prema. He won the National Film Award for Best Feature Film in Telugu for that year.
The Power Star
In the film Thammudu, which released in 1999, Pawan Kalyan essayed the character of a carefree college youngster. Once again the actor delivered a mighty performance on the big screens. Hardly a year later, had he done a film with Puri Jagannadh titled Badri and that earned him a strong place in the world of entertainment.
Social Activities
Besides entertaining the audience on the big screens, Pawan Kalyan has done a lot of humanitarian works as well.  He has donated lump sum amount whenever any region of the country has been hit by natural calamities. For instance, the Power Star donated Rs 20 lakh for Uttarakhand flood victims.
Political Move
In March 2014 Pawan Kalyan established the political party Jana Sena. Although he started his political career in 2008, at that time he never contested in elections. In 2017 he expressed that he would be entering politics full-time.
Pawan Kalyan is not only a powerhouse of acting, but his contribution in the politics and other social activities is also lauded by the commoners. He will always be the Power Star for Telugu Cinema. We wish him all the love and luck. Happy Birthday, Pawan Kalyan!