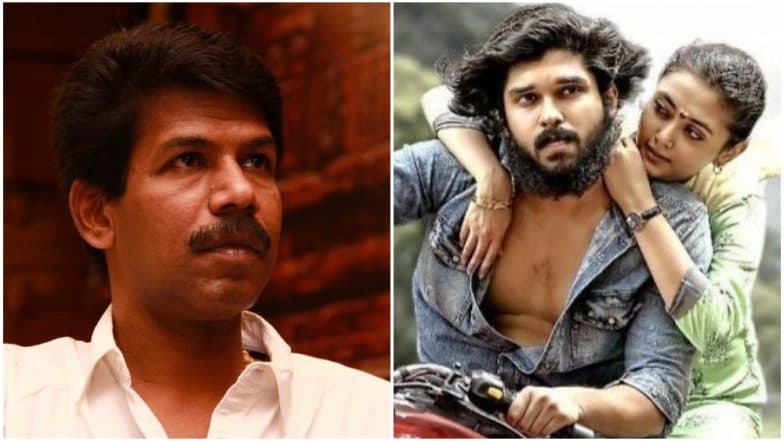 Recently the Tamil remake of Arjun Reddy made headlines when director Bala was ousted from the project. Actor Vikram's son, Dhruv Vikram was all set to mark his debut with Varmaa but its final outcome wasn't really whistle-worthy. In a statement that was released by E4 Entertainment, they had announced that they were unhappy with the final version of the film and had taken a decision to re-shoot it completely. Apparently, director Bala and E4 Entertainment had a major fallout, post which they decided to pick another director as his replacement. And while we heard that he was ousted from the remake, Bala has now issued a statement saying it was his decision to bid adieu to the movie. Varmaa Trailer: Dhruv Vikram Shows Big Promise in This Tamil Remake of Arjun Reddy - Watch Video.
In a statement released by the director, he insists that it was his decision to leave the project as he wanted his creative freedom. He also stated that he was forced to issue a clarification after the makers of Varmaa had issued a false statement earlier. While these are the two sides of the same coin, we wonder who's narrating the correct tale. Varmaa: Shocking! Director Bala Fired From Dhruv Vikram's Debut, Arjun Reddy Remake to Be Reshot Completely – Read Deets.
A tweet by Sreedhar Pillai that carries the official statement released by Bala
Director #Bala has issued an Official Statement regarding the raging #Varmaa Movie controversy. He says it was in order "to safeguard his creative freedom" he had decided to relieve himself from the project. pic.twitter.com/b5TXOi0fhW

— Sreedhar Pillai (@sri50) February 9, 2019
"Despite this unfortunate turn of events which cost us heavily, our love for wanting to see this cult film in Tamil has not diminished in any way. We will, therefore, work tirelessly as a new united team towards a June 2019 release," read a part of E4 Entertainment's statement. The movie was earlier slated to release on February 14. The movie also had Megha Chowdhury, Eswari Rao, Raiza Wilson, Akash Premkumar and Sandra Amy in pivotal roles. Now we wait to hear if the makers retain the original cast or think about their replacements.