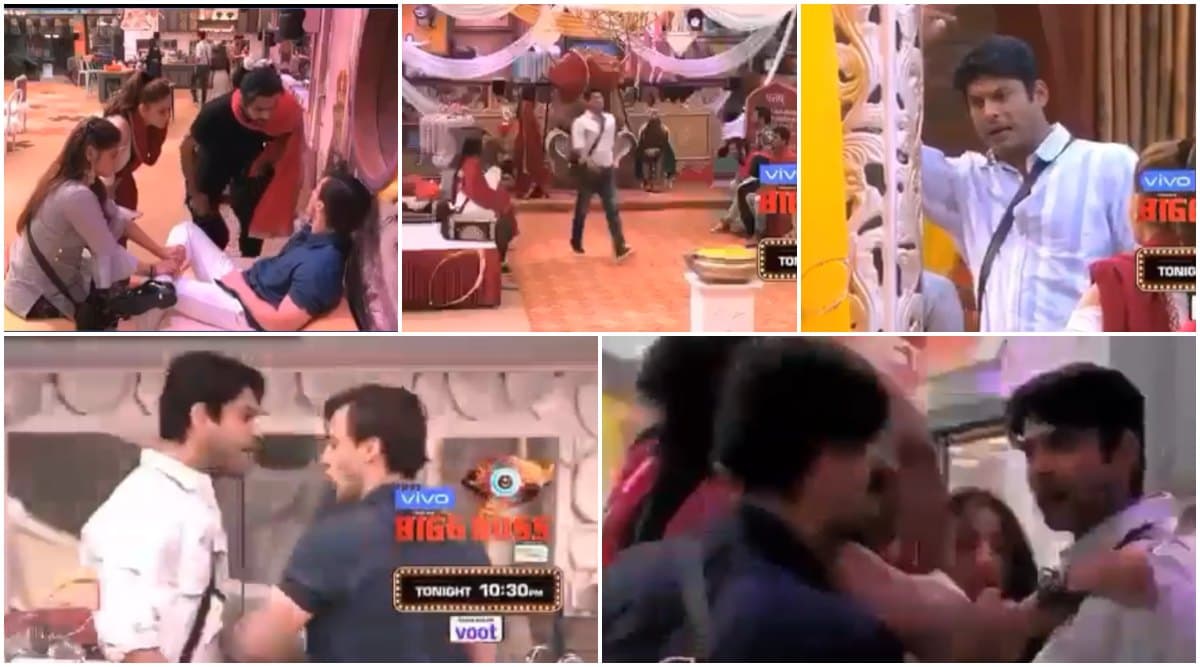 Bigg Boss is one reality show that has time and again proved that it always puts to test the strongest of the strong bonds. And that is something that has been happening for the past few days in the Bigg Boss 13 house with besties Asim Riaz and Sidharth Shukla. Call it ego issues or inferiority complex, Sidharth Shukla and Asim Riaz's Ram-Laxman jodi has seen innumerable cracks in the past few days and it will yet again happen in the upcoming episode, during the 'Shehnaaz Ka Swayumvar' task where Asim and Sidharth will shove each other and their brawl will take a serious turn. Bigg Boss 13 Day 49 Highlights: Sidharth Shukla, Arti Singh, Rashami Desai, Devoleena Bhattacharjee and Khesari Lal Yadav Are Nominated, The House Enjoys Some Much Needed Down Time
From what we witnessed in the precap, the next task of the house is 'Shehnaaz Ka Swayumvar' where Shehnaaz and Hindustani Bhau who plays her father, get to delegate some tasks to the housemates and during one such task, Asim and Sidharth get into a fight.
Watch The Video Below:
Asim refuses to provide Sidharth with fruits that Shehnaaz demands. this leads to an altercation between the duo and Asim calls Sidharth a loser. Sidharth gets at Asim's face and the latter shoves him, which leads to Sidharth losing his temper and pushing Asim back.
And before the brawl gets ugly, we see the rest of the housemates rush to intervene and stop the fight from getting ugly. We also hear Sidharth and Asim bitch each other, with Sidharth telling everyone that until two weeks back, Asim never did anything without consulting him and Asim telling everyone that all Sidharth does is take out his frustrations on women of the house. Ouch!!