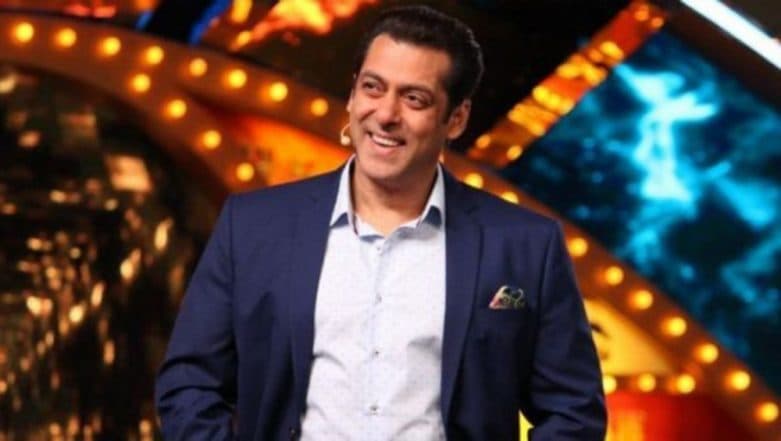 Officially, Bigg Boss 13 is happening. Only a few days back, Salman Khan confirmed that he would be returning to host this season in an interview. It was also reported that season 13 will not be involving commoners, for the theme drew lots of flak last season. Most of last season's 'commoners' turned out to have had connections in the entertainment industry which earned the show a tag of being rigged. Salman Khan's Bigg Boss 13 Set Being Built In Filmcity - View EXCLUSIVE Pictures
And that is why this season will be having only celebrities. However, it is being speculated that Tik Tok stars/sensations, who have gained quite the reputation, will be considered.
There was also news of how Lonavala will no longer be the location for the controversial reality show. The set has been moved to our very own Film City and only a few days back, we'd brought to you guys the pictures of the set being constructed. Bigg Boss 13: Salman Khan Confirms Being the Host of This New Season and all The Curiosity About Him Leaving the Show Can Rest Now
And now, here's the most probable theme of the show. Inside sources tell us, "Horror is the theme that is being discussed as of now. If things work out then that will be the theme of this season. But the makers are yet to lock it in." And if you ask us, it makes total sense.
The number '13' resonates with being unlucky or a harbinger of the supernatural and evil, it is also a most known fact that the Lonavala set of Bigg Boss is haunted and over the years, various contestants have been known to have had eerie experiences in the house. Also, Film City too is rumoured to be haunted. Not to mention, the fad on Indian television currently is the supernatural genre. So everything fits.
If you come to think of it, the makers could pull it off successfully. Also, with Omung Kumar and wife Vanita Omung Kumar at the helm of things, the horror theme could be executed successfully. Well, what do you guys have to say about the supposed theme?