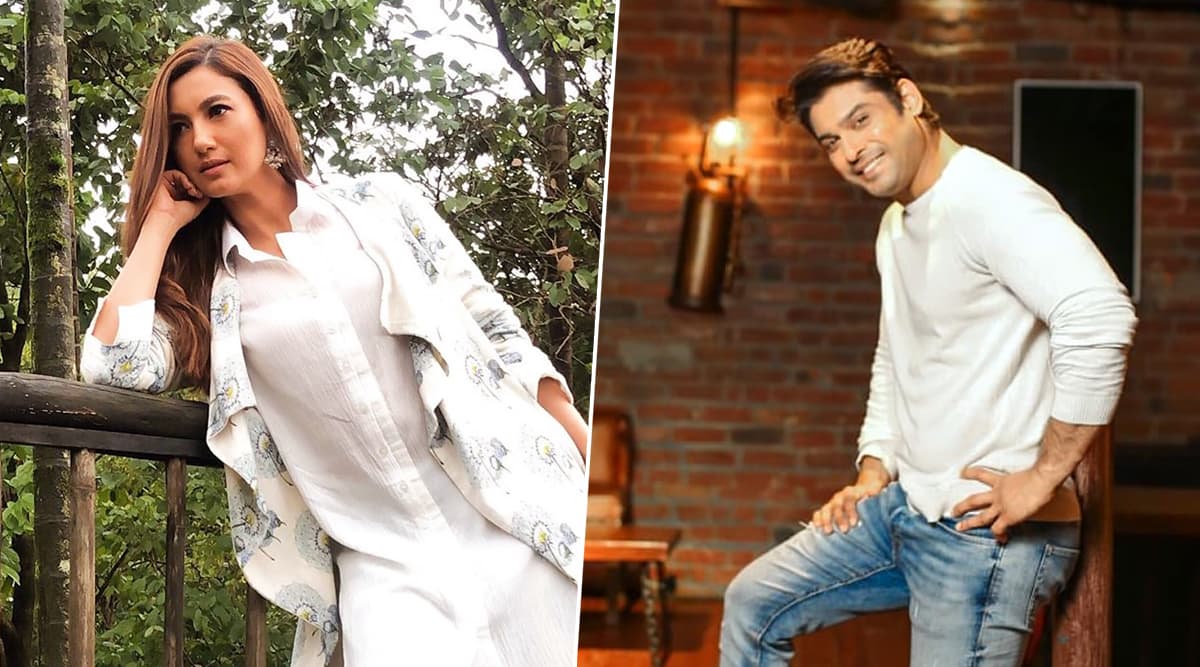 Bigg Boss 13's last task, the Bigg Boss Home Delivery Task, saw Paras Chhabra and Mahira Sharma become the first set of contestants to win the ticket to finale. However, the task ruffled quite the feathers amidst Team Paras Chhabra. Paras and Rashami's distrust on Shefali Bagga who wanted the task to reach a draw so that the audience votes will choose the deserving contestants, led to Rashami changing the game last minute, which set in motion a lot of trust issues between Rashami Desai, Paras Chhabra, Devoleena Bhattacharjee, Mahira Sharma and Shefali Bagga. Bigg Boss 13 Day 32 Synopsis: Wildcard Contestants To Change The Game Inside The House
And while that drama will take over the house tonight, another drama that has been taking place outside is all about Sidharth Shukla and Arti Singh. Its not yet another affair rumours drama, but about how Sidharth treats and talks to Arti Singh.
In last night's episode, Sidharth tells Arti, "Dimaag chalane kisne bola? Khelo apna independent game."
And the way that Sidharth communicated his thoughts to Arti, did not sit down well with Gauahar Khan, Bigg Boss 7 winner, who lashed out at Sidharth Shukla for his insensitive treatment of Arti Singh.
Check Out Gauahar Khan's Tweet Below:
Is it aching anyone else , as much as it's aching me to see how a man is speaking sooooooo condescendingly with Aarti , n she's actually taking it !!! Uff the tone of how he treats her is so dirty ! Disrespectful! Why is she taking it ? 🤷🏻‍♀️ #bb13

— Gauahar Khan (@GAUAHAR_KHAN) October 31, 2019
And while Gauahar did get bashed for trashing Sidharth, she also found many like-minded tweets in her favour.
Demanding Salman Khan's Intervention:
Retweet if you want @SalmanKhan to take #SidharthShukla's class!

He crossed all limits & humiliated #ArtiSingh !

"Dimaag chalane kisne bola?😤"

"Khelo apna independent game😤"

He should learn some manners from #ParasChhabra !#BB13 #BiggBoss13

— Follow Krutika BB13♥️💁🏻‍♀️ (@RealKrutika) October 31, 2019
High Time Arti Singh Back Answered Sidharth Shukla:
#ArtiSingh fights badly if anyone speaks against #SidharthShukla.

In return,

He humiliates her in front of #ShehnaazGill & #AsimRiaz 💁🏻‍♀️

In return,

He didn't take Arti's side when Shehnaaz also shouted at her💁🏻‍♀️

Awwe kitna pyara hai Sidharth 😍#BB13 #BiggBoss13

— Follow Krutika BB13♥️💁🏻‍♀️ (@RealKrutika) November 1, 2019
Shoutout To Gauahar Khan:
#GauaharKhan comes out in support of #ArtiSingh as #SidharthShukla loses his temper against her & he was talking to her rudely.

Do you agree Support Gauahar and her Point of view?

Do you think Sid treat her like doormat?

Retweet- Yes

Like- No#BiggBoss13#BB13

— Khabri 👂 (@real_khabri_1) November 1, 2019
Sidharth Shukla Exposed:
Who else noticed that after shuklaji gave signal with his fingers and eyes #ArtiSingh started fighting in loud voice.

— Lata⚡🏏🏏 (@Latakhan123) November 1, 2019
Will or Will Not Salman Khan Bash Sidharth Shukla?:
I know for sure that even Rotians have realised that #SalmanKhan & BB are biased towards their Roti gang💁🏻‍♀️

Salman Khan is losing his credibility every weekend.

I bet he won't even bash #SidharthShukla for humiliating #ArtiSingh .

Take a screenshot 💁🏻‍♀️#BB13 #BiggBoss13

— Follow Krutika BB13♥️💁🏻‍♀️ (@RealKrutika) November 1, 2019
Arti Singh Exposed:
Biggest joke #ArtiSingh continuesly telling #RashamiDesai that she doesn't share anything with #SidharthShukla 😂😂😂😂#BB13 #BiggBoss13 #BiggBoss

— Bigg boss13 (@bigg_boss_13_) October 30, 2019
Reality Check For Arti Singh:
Today #ArtiSingh got a taste of her own medicine. Bahut fair sanchalan kiya thaa na last week 🙄Tit for tat... jaa apne maalik ke charan dho and let him taunt you for not having a dimaag 🙄#BB13 #BiggBoss13

— S (Anti Rotians #BB13) (@SardiKaTheEnd) October 31, 2019
Well, we definitely do feel that friendship aside, Sidharth did speak rudely with Arti Singh and this isn't the first instance. While we do not doubt Sidharth's loyalty towards his friends even one bit, it is high time that Sidharth starts talking to Arti and other women as well with respect.