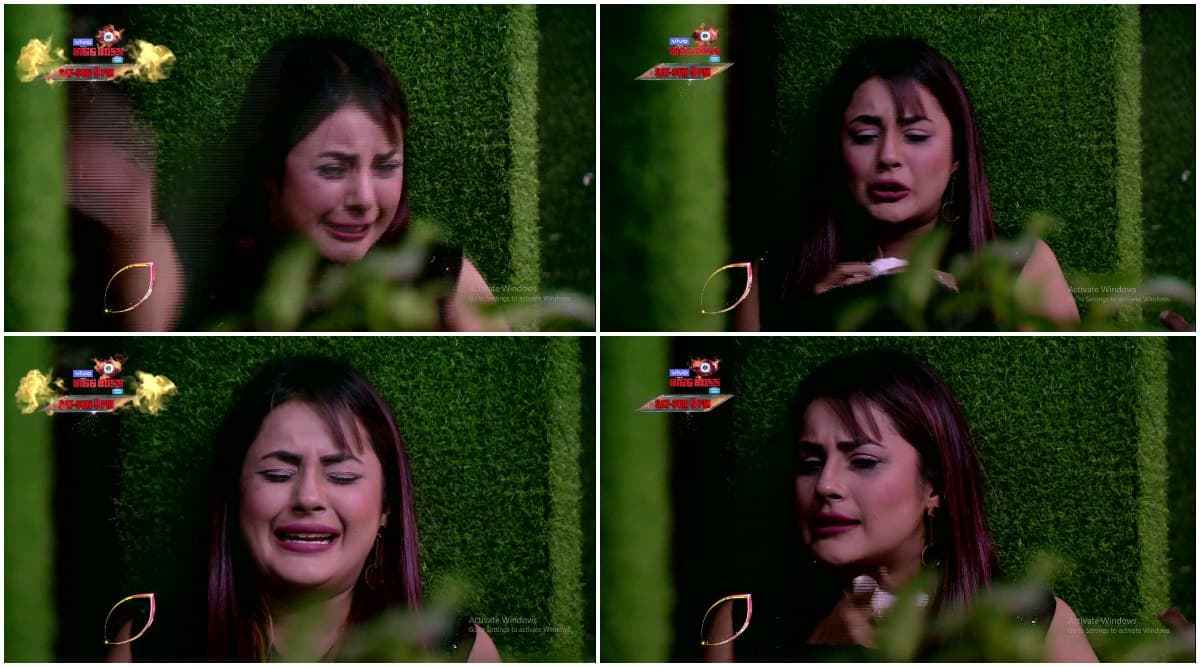 Bigg Boss 13's latest episodes have seen the show's most-loved contestant lose her calm and composure in the house after constantly being called jealous, first by Paras Chhabra and Mahira Sharma and then by Sidharth Shukla. In a task that host Salman Khan conducted, he asked the housemates to vote for who is more jealous - Mahira or Shehnaaz. Seeing the results tip on her side, Shehnaaz Gill flipped big time and started crying. She later went on even turn a deaf ear at Salman Khan, which annoyed him to no end and he too slammed her. Following her outburst, Shehnaaz walked out of the house, adamant to leave the show and did not return, despite Sidharth Shukla's best efforts and later, even Salman Khan's request. Bigg Boss 13 Day 108 Preview: Shehnaaz Gill's Father Makes Her Swear On His Life To End Her Relationship With Sidharth Shukla.
The same episode also saw Salman Khan warn Sidharth to tread carefully with Shehnaaz as she was in love with him. And true to Salman's words, the next episode saw Shehnaaz speak to Sidharth about her feelings for him and how she would 'rip apart' anyone who came close to him in the house. And if you ask us, the whole scenario was disturbing and also borderline obsessive on the part of Gill.
And as per reports in a YouTube channel, concerned with the turn of events and also Gill's behaviour after the explosive Weekend Ka Vaar episode, the makers are planning to send in a psychiatrist to meet with Gill and access her current situation and also help her out. Bigg Boss 13: The Blurring Lines of Love and Obsession.
Watch The Video Below:
In the episode, we also saw how after Salman spoke to Sidharth, Paras was seen bitching to Vishal about Shehnaaz. Paras revealed to Vishal that at the beginning of the show when Shehnaaz and Paras were together, he had begun to see signs of Gill's possessive behaviour and smartly distanced himself from her. The past few episodes also gave us a glimpse of how Gill forced Sidharth to say 'I love you too' to her and how reluctant Sidharth was, considering the warning that Salman Khan gave him. Do you also think that Shehnaaz Gill's behaviour is getting obsessive with each passing day?