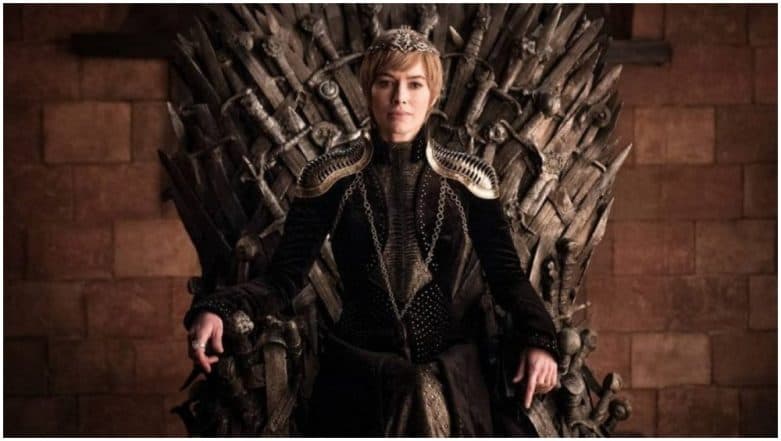 It is just two more episodes and the biggest TV series on Earth is about to end. Game of Thrones is now nearing the end of its final season, with its penultimate episode airing on April 13 (India). The HBO show has seen some major twists in the eighth season, a few major deaths and one epic battle in the third episode. We have seen The Night King and his army getting defeated while that defeat also costed the lives of some popular characters like Theon Greyjoy, Jorah Mormont, Lyanna Mormont, Beric Dondarrion, Edd, Melisandre. Game Of Thrones Season 8: Sophie Turner Aka Sansa Stark Blatantly Blames Emilia Clarke For the Starbucks Coffee Goof-Up (Watch Video).
But it doesn't really need a battle with the undead to kill your fave characters. The fourth episode saw two more major deaths when Euron Greyjoy kills one of Daenerys' dragons, Rhaegal. By the end of that episode, Daenerys sees her close confidante Missandei executed by Cersei Lannister. Needless to say, Dany is very, very angry. Game Of Thrones Season 8 Episode 5: Is Euron Greyjoy Staring at Baby Dragons? and Other Questions Raised by These Teaser Stills.
Now, in the fifth episode, we are going to see the consequences of that anger, which means more deaths, Could Cersei be finally killed, either by Dany's remaining dragon or Arya Stark who is riding to King's Landing? We are not sure yet, but Twitterati is praying that favourite characters are not killed in the process.
Tweet #1
Today seems like an appropriate day to wish Cersei a #HappyMothersDay! #GameofThrones pic.twitter.com/MJOCH7O1IH

— Frank Caliendo (@FrankCaliendo) May 12, 2019
Tweet #2
Jimmy Fallon: How much pain will we feel at the end of Game of Trones?

Sophie:#GameofThrones pic.twitter.com/uyiLqyAyVy

— Petrichor (@misspetrichoor) May 12, 2019
Tweet #3
when the bells start ringing in tonight's episode and we realize those awful leaks were true #GameOfThronespic.twitter.com/ZxKAjnjEy9

— got? i don't know her (@ketterdamdregs) May 12, 2019
Tweet #4
Someone please put an armor on this baby #GameofThrones pic.twitter.com/bOR7VwfXc9

— Queen vianey (@omolaraolarerin) May 12, 2019
Tweet #5
#GameofThrones you got two episodes to make this happen.

Don't let us down! pic.twitter.com/29YmW0Y5KL

— Noah (@PowZingBang) May 12, 2019
Tweet #6
praying in high valyrian that my baby girl survives all this nonsense #GameofThrones pic.twitter.com/dTP4CZ3mzz

— arwen | burn them all (@drogonsdaughter) May 12, 2019
We will be covering the fifth episode of Game of Thrones 8 completely here, so watch this space for more updates about the show. Also any bets on who all will not survive by the end of the episode?