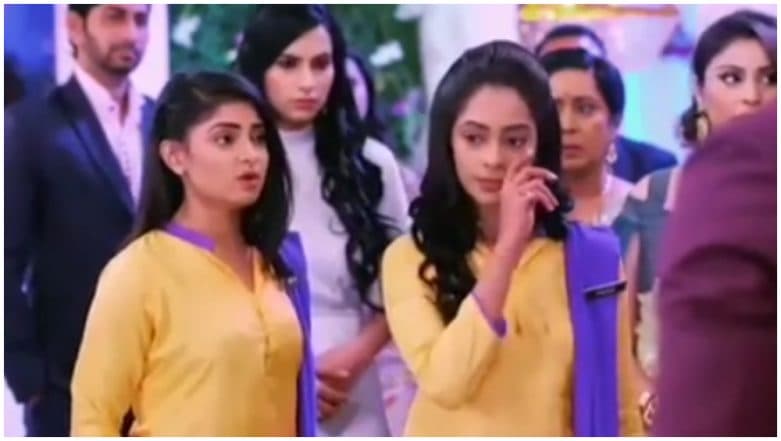 Today's episode of Kumkum Bhagya starts with Prachi is afraid of going to college. Shahana tries convincing her to go to college. Pragya (Sriti Jha) hears that Prachi doesn't want to go to college. Prachi and Shahana tell her everything that happened at the party. She also tells Pragya that she is scared that Rhea will spread rumours about her in college again. Pragya tells Prachi to face her problems herself.
There Rhea is happy in the morning thinking about what all happened with Prachi, but Aaliya reminds her that she will meet Prachi in college. To deal with Prachi, Aaliya asks her to spread the news of everything Prachi did at the party. She makes up a plan to get Prachi suspended from college.
Meanwhile when Prachi goes to college all rag her and teases about what happened at the party. Ranbir stops them from making fun of Prachi. He sees Prachi crying and running away. He follows her and stops her from crying. Rhea sees this and gets jealous.
Rhea decides to follow Aaliya's plan. She goes to the principal to complain about Prachi. She tells him that Prachi served bad food which made people sick at her party. The principal then calls Prachi to his office. There he tells her that he heard everything that happened at the party last night. He tells Prachi that Abhishek Mehra (Shabir Ahluwalia) is a trustee of the college and he has asked for temporary suspending Prachi. Prachi is shocked hearing this. She tries to ask the principal to change his decision but he asks her to leave. Rhea hears this and is happy.