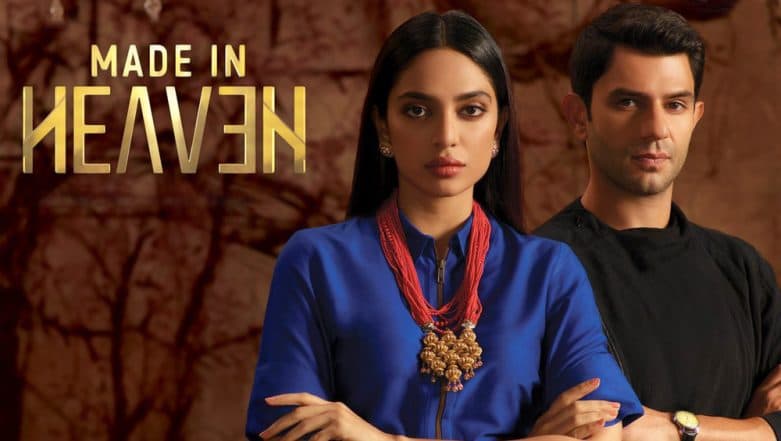 The latest series to take off on Amazon Prime is Zoya Akhtar and Reema Kagti's Made In Heaven. Don't get fooled by the rosy 'Band Baaja Baraat' type of name of the series. Made In Heaven is a far more intelligent take on not just the workings of a wedding but also of the Indian psyche in general. The nine-part season one has a lovely format of introducing us to new couples tying the knot with each episode whereas the recurring characters of Tara Khanna (Shobhita Dhulipala) and Karan (Arjun Mathur) as wedding planners keep moving forward.
A common theme that runs all along the show within the weddings as well as common for those involved in the world outside of it is the need for us to tag social denominations. How most of our actions are reliant on how society perceives us and in turn how we want them to pursue us. Social stigmas play a big role in this series but gladly at no point do things get preachy. The 'show, don't tell' approach works and is hopefully one big mirror for the people watching it.
Tara's character coming from a middle-class background who is now married to a billionaire Adil Khanna (Jim Sarbh) has managed to fit in well with the high society standards but that never really manages to find peace with her newfound social status as her actions are constantly being judged by those around her.  Jazz aka Jaspreet's (Shivani Raghvanshi) character is on the other end of the spectrum in this case. She's trying hard to climb up the social order with a job that has her surrounded by plush people but it is the weekends at home that are a constant reminder of her actual background. Made In Heaven Trailer: Gully Boy Makers Zoya Akhtar & Team's Amazon Prime Series on Crazy Rich Indian Weddings Looks Exciting! (Watch Video)
Watch the trailer of Made In Heaven:
Talk about wedding drama and you'll find everything from families looking for virgin girls to NRI men holding a beauty pageant to find and "Indian" bride. Surprisingly, contrary to what one may expect from a series that revolves around weddings, Made In Heaven blatantly puts it out there that a wedding entails lies and compromises that may not always end up with happy ending and that's where we understand the title itself is one big irony.
The best part about Made In Heaven is that it touches on all the right issues we are facing at this point.  From Section 377, right-wing politics to #MeToo, everything finds its way into the story without coming across as forced or unnecessary. Karan's character of a gay man living a rather carefree life on the outside but dealing with his closet demons inside is handled beautifully. Also, kudos to the team on handling an intimate scene involving a same-sex relationship between two men so well.   In general, the men in the series have a beautiful vulnerability to them. Made In Heaven: From Kalki Koechlin to Jim Sarbh, Meet The Cast of the Amazon Prime Series Releasing on March 8
In the casting department, the makers excel as every character including the small cameos seems perfect. Performances by Shobhita Dhulipala,  Arjun Mathur and Jim Sarbh shine, particularly in the lead roles.  Among the supporting cast, Vinay Pathak particularly stands out.
Among the disappointing bits of the series, Kabir who is the wedding video guy (Shahshank Arora) leaves a few footnotes after every episode which seem a bit unnecessary and are mainly for the audience who needs to spoonfed about what the makers are trying to say. Also, the series finale not as exciting as expected in fact, one of the weakest wedding plots is the one involving a family of politicians. It would have been great if the final two episodes had something more specific to say.
Final Thoughts
With some able hands of directors such as Nitya Mehra, Alankrita Shrivastava, Prashant Nair and of course, Zoya and Reema Kagti contributing to the series, Made In Heaven turns out to be an amazing series. Everyone will find something relatable in this. With each episode ending on a cliffhanger, good luck stopping yourself from binging on this.