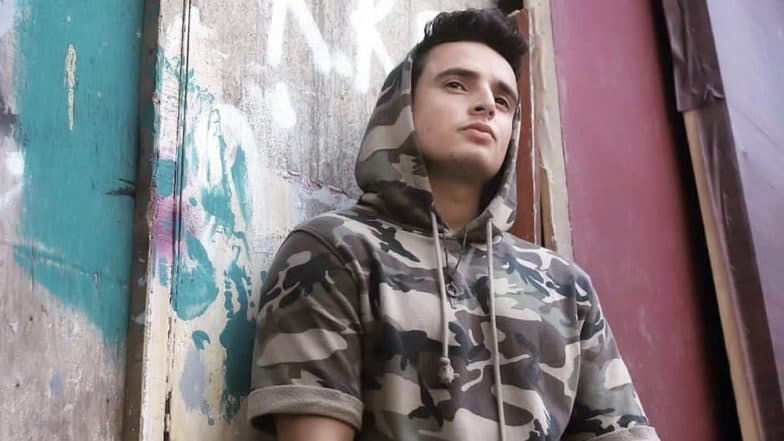 Arun Sharma is different. His journey from being a small town guy who hails from close to LOC (Line Of Control) to being MTV Roadies winner is remarkable.  Arun Sharma who hails from Kashmir was a wild-card contestant who joined the show mid-way, but didn't just make it to the finals but actually went on to win the title. Never has this happened in the history of the popular show!
The 22-year-old hails from a remote village Nahoti, near LOC in Rajouri in Jammu & Kashmir. On the show Arun impressed the gang leaders in the culling round, but couldn't get a direct entry in the show. In fact, many things went against him and it boiled down to the point that he could be thrown out of the show. But the good looking lad bounced back like phoenix did from ashes. MTV Roadies Reality Revealed: How To Win? Arun Sharma and Ashish Bhatia Give Tips!
 Arun believes that this country can offer you opportunities if you are willing to have a positive mindset. He inspires youth and tells them that it is possible for a guy from Kashmir to come to cities like Mumbai, chase their dreams and make it happen. ,"I am a proud Indian," he maintains in his exclusive conversation with LatestLY.
"I am all for UT. I come from a place where people don't demand big things. I respect our country. I respect the law enforcement agencies and judiciary of this country. I don't need a mall or some fancy stuff in my town. We just want basic facilities like roads and hospitals," adds Arun. Watch the video below to know Arun's take on dilution of Article 370.
It would be pertinent to note that Arun entered the widely-watched show as wild card contestant, post which there was no looking back. He was one of the strongest and the fittest contestants of Roadies Real Heroes. In fact, in the finale task, the 22 year old  emerged victorious thanks to his unbelievable strength and courage to fight odds.