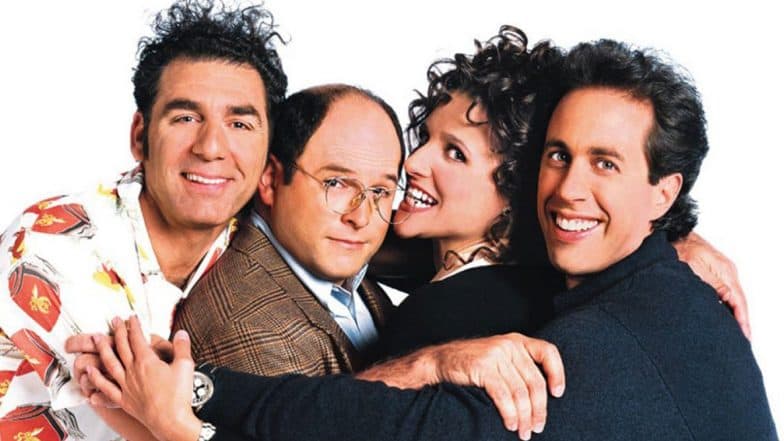 Netflix has a major announcement in line as the streaming platform just bought the worldwide rights for popular series Seinfeld. The live-action American sitcom will be now streamed on this platform as they have a five-year deal regarding showcasing the same. It is seen as the perfect comeback response on having to give away the ultra popular series like Friends and The Office from it's platform. The rights have been bought from Sony Pictures Television and all the 151 episodes will be aired from 2021.
LA Times quoted Sony Pictures Television Chairman Mike Hopkins saying, "Seinfeld' is a one-of-a-kind, iconic, culture-defining show. Now, 30 years after its premiere, 'Seinfeld' remains center stage. We're thrilled to be partnering with Netflix to bring this beloved series to current fans and new audiences around the globe."
This might be a little ray of sunshine for those who were terribly sad about Friends and The Office parting ways with Netflix. While Friends will be henceforth shown on HBO max platform new streaming service, The Office will be shown on NBCUniversal's new streaming service. Seinfeld by Larry David and Jerry Seinfeld originally had 9 seasons for the series that ran on NBC. It had Jerry Seinfeld, Jason Alexander, Julia Louis-Dreyfus, Michael Richards in the key roles. Have you watched the sitcom? Do let us know your thoughts on Netflix's this decision in the comments section below.