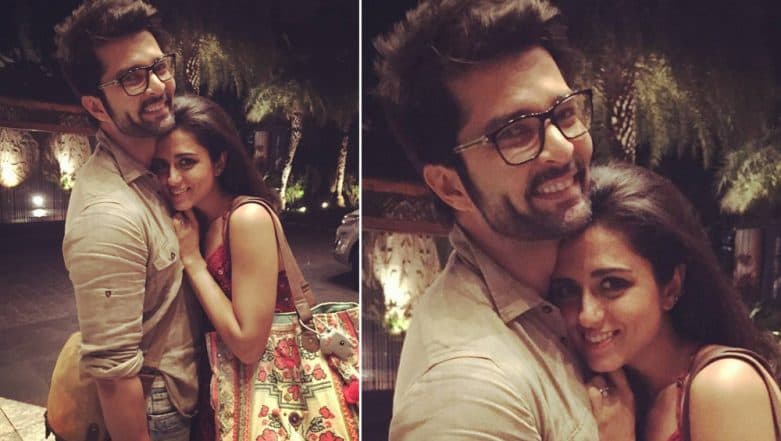 Earlier in the day, we heard reports of some trouble brewing in Ridhi Dogra and Raqesh Bapat's paradise. SpotBoyE had earlier confirmed that this couple was leaving separately these days and all's not well between them really. While Ridhi was quick to refute these stories and rubbished them by calling it untrue, seems like you can't hide the truth for very long. One of the most loved couples on television, Ridhi and Raqesh were what they call, a match made in heaven. However, destiny had some other plans in its store and their decision to part ways is only mutual. Ridhi Dogra and Raqesh Bapat To Separate After 7 Years of Marriage?
In their recent conversation with the Hindustan Times, Ridhi and Raqesh have formally announced their separation but with no harsh feelings. Speaking about the same, they said, "Yes, we are living separately. This decision has been taken with mutual respect and care for each other and our families. We are two best friends who may not be a couple anymore. But our friendship will continue as it always has, through thick and thin. Appreciate if no further speculation is made and heartfelt gratitude to everyone for all the love you have always given us." It does pain our heart to read these harsh words as they were always the most adored jodi of real life. Ridhi Dogra And Raqesh Bapat Have Adopted A Very Unusual Pet And The Reason Will Make You Love Them More - View Pics.
One of the couple's happy moment
The trouble in their paradise is not recent and cracks were evident for a very long time. The couple was leaving separately since a very long time and their mutual friends had taken all the right efforts to sort the issue. However, when things got pretty tensed, they decided parting ways is the only right thing. The couple got married in 2011 and would have completed eight years in May.