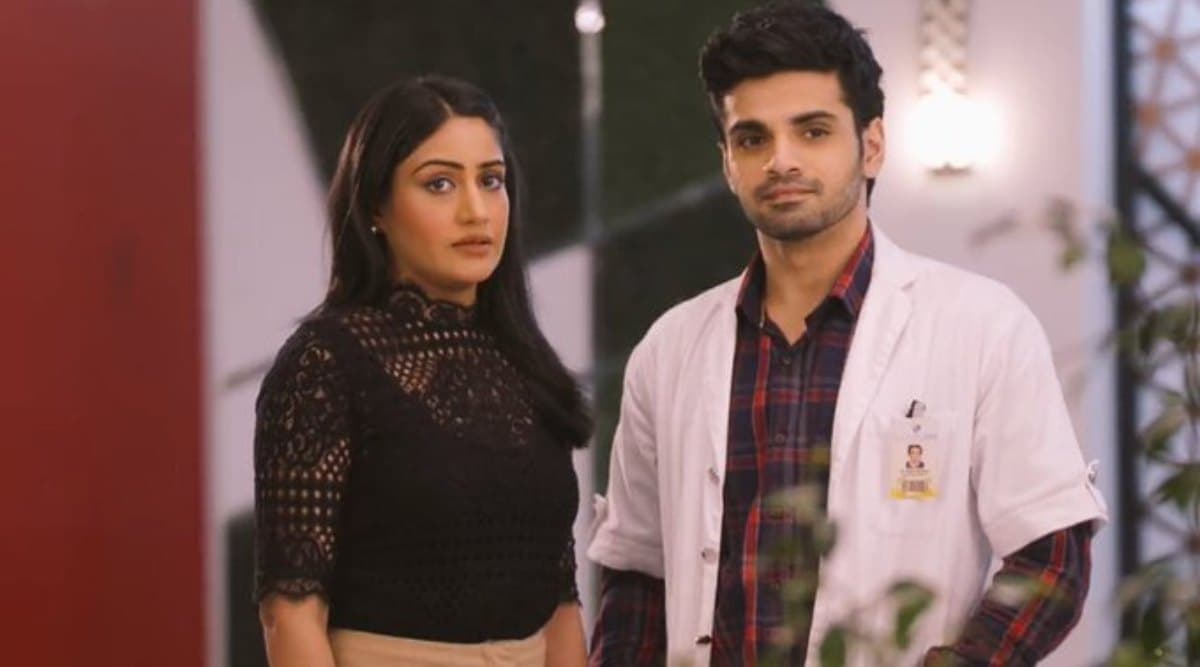 In the last episode of Sanjivani 2, Ishaani overhears Dr. Priya's conversation with another doctor. Vardhan demands Prashant to take action against Sid. Ishaani confronts Asha about the truth. In tonight's episode, we see Ishaani gets hurt because of Sid's (Namit Khanna) harsh words. Ishaani (Surbhi Chandna) says that she won't interfere in his life anymore. She tells him that even God helps only those who help themselves. Ishaani adds that she is a fool to think about his well being and will not care for him anymore. She wishes him a happy life ahead with his wife and leaves. Sid stands shattered while Asha smirks seeing it. She's about to say something to Sid but he storms off. Sanjivani 2 November 27, 2019 Written Update Full Episode: Ishaani Keeps A Close Watch On Asha, While Sid Regains His Confidence When A Friend Asks Him to Operate on His Wife
Ishaani is crying in a corner, while Rahil comes to console her. He asks if she can really stay away from Sid, to which Ishaani says she isn't sure but will do so henceforth. Sid on the other side is throwing away things in frustration. He thinks why will Asha do so after him giving up everything for her including a name for her child. Asha and Vardhan watch Sid happily. Vardhan (Ronit Roy) tells Asha that she should be careful as the people in love will not quit so easily. Vardhan shows her assigned surgery in the surgery board and tells it is a return gift for the work she did for him. Asha gets elated seeing her name on the board.
Next day Sid waits for Ishaani and notices a stain on his shirt. Just then Ishaani comes and sees the stain. Ishaani tells Sid if it was earlier then she would have helped him but not in this situation. She asks Sid to seek help from his wife and leaves. Sid comes to Ishaani to talk to her, but she ignores him. Sid follows Ishaani to get close to her but nothing works. Sid even offers his food to her but she rejects it. Asha sees it and feels happy because now she can concentrate on her surgery without worrying about them. Sanjivani 2 November 26, 2019 Written Update Full Episode: Asha Intoxicates Sid And Ishaani Comes to His Rescue, But Vardhan's Plan Succeeds
Later when Ishaani is resting under the sun, Sid comes and joins her. Ishaani asks him to leave as finally, she's trying to get the warmth back in her life. Sid asks her to move on in her life as no one can be happy with him. Ishaani tells him that he doesn't have any right to dictate what she should do with her life. Ishaani tells Sid to open his eyes and see the truth and not accept whatever happens in his life and leaves.
Sid and Neil are taking notes of patients when Asha messages him that she'll be busy with surgery and asks him to have lunch on time. Sid too replies back and continues with his work. Neil calls him for lunch but Sid says that he'll join in later. Neil leaves while Sid notices that one injection is missing. He leaves to check on it, while Asha sneaks in and takes some papers with her. To her utter shock, she meets Sid while leaving and Sid gets suspicious of her.
In the next episode, Sid tells Ishaani that he knows whatever she said was right and that Asha is the culprit. Ishaani leaves saying that he broke her heart.