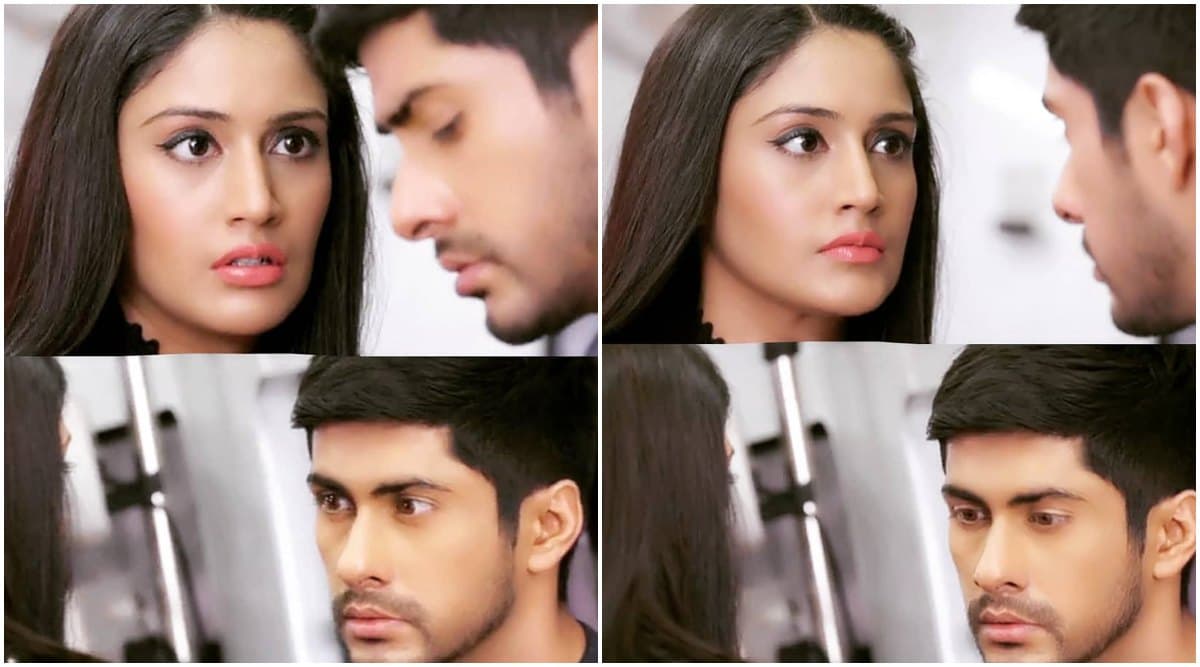 In yesterday's episode of Sanjivani 2, we saw Ishani waiting outside Sid's house despite her discomfort while he acts rude on purpose. Later, he is startled to receive news of Ishani's accident. Tonight's episode starts with Sid (Namit Khanna) running outside the hospital when he comes to know about Ishani's (Surbhi Chandna) accident. Later Sid panics when he sees Ishani inside the ambulance and calls out her name, Ishani gets up and says she wants to talk with him. Sid says he does not want to talk and berates her but she tells him that they should talk like adults and sort out things that are happening between them. Sanjivani 2 October 21, 2019 Written Update Full Episode:  Sid Gets Shocked on Hearing About Ishaani's Accident
Sid berates Ishani and asks does she know how it feels when a real accident happens and they argue with each other. Later, Sid deliberately takes Ishani's parents' names so that she will be annoyed and leave him. Ishani tells Sid that nothing will work and that she will find out the truth behind his behaviour, and tells Sid that she knows he has feelings for her. Ishani challenges Sid that within seven days she will make him confess his feelings for her. Sid reminisces his past and thinks he will never let this happen and plans to do something so drastic that Ishani hates him.
On the other hand, Anjali (Sayantani Ghosh) gets enraged when she comes to know that Vardhan (Ronit Roy) is not coming to the hospital and wonders why. Meanwhile, Vardhan is at his home performing puja and takes an oath that he will take revenge from Shashank as he troubled his sister. Sanjivani 2 Actress Surbhi Chandna Stuns in an All-Yellow Traditional Attire (View Pics)
Meanwhile, Shashank (Mohnish Bahl) and Juhi (Gurdeep Kohli) are spending some quality time with each other. Ishani thinks about what to do so that Sid confesses his love for her. Asha tells Ishani to open up in front of Sid. Ishani says she cannot do anything like this. Rahil and everyone else advise her on what to do, when Sid comes there and Ishani dashes into him and says wherever he goes she will be there. Sid announces that Asha will work under him and Ishani will work under Dr Rishab and leaves. Ishani gets disturbed.
In the next episode, Sid falls down, Ishani tells him that he has fallen in her love and gives her hand to support him to get up.