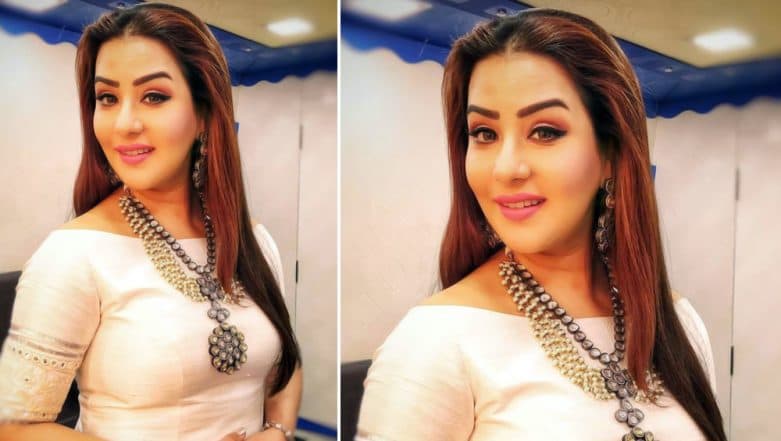 Shilpa Shinde is back in the news yet again. And this time it is for quitting social media. The lady, who started interacting with her fans and followers on social media after winning Bigg Boss 11, was also actively supporting Bigg Boss 12 semi-finalist Sreesanth and rooting for him throughout. Even though a lot of hate and negativity came her way, but she remained unfazed. However, it was only a matter of time before it caught up with Shilpa, and this prompted the actress to quit social media once and for good. And she does not plan on joining them anymore. Bigg Boss 11 Winner Shilpa Shinde QUITS Twitter; Realises 'Social Media Is a Brutal Place'
While in a conversation with Hindustan Times, Shilpa revealed, "My brother told me that I should respond to the fans, who showered me with love during and post the show. I felt it was the right thing to do then. I would react, like, retweet, comment on various posts of fan clubs and individual fans, too. It was good for a while but soon, the fans became demanding. They would be insistent and even rude if I didn't reply to their tweet quickly or didn't wish them on their birthday etc. It reached a point where it became too much for me, so I decided to quit." Wait, What? Shilpa Shinde Fans Are Apologising to Hina Khan For Not Supporting Her!
Shilpa also went on to reveal that her fans demands were getting too much for her to handle, "The fans expected me to be online always as if I didn't have a personal life. I can't be on Twitter all the time. They wanted me to post stuff about my life, not just professional but personal too, which is something I don't like to. There was a lot of rivalry between fan clubs too. I don't want this kind of unnecessary stress in my life. Maybe, I am not the right person to be on social media."
Well, social media is as it is not an easy place to be. And if one is a public figure, then the amount of scrutiny, hate and negativity that comes your way can get excessive. And looks like Shilpa received as much love as she did hatred and learnt her lesson the hard way. We only wish that the lady remained on social media and kept unruly fans at bay. Nevertheless, there are people who are happy not being a part of social media and we feel Shilpa too will feel relieved soon enough.