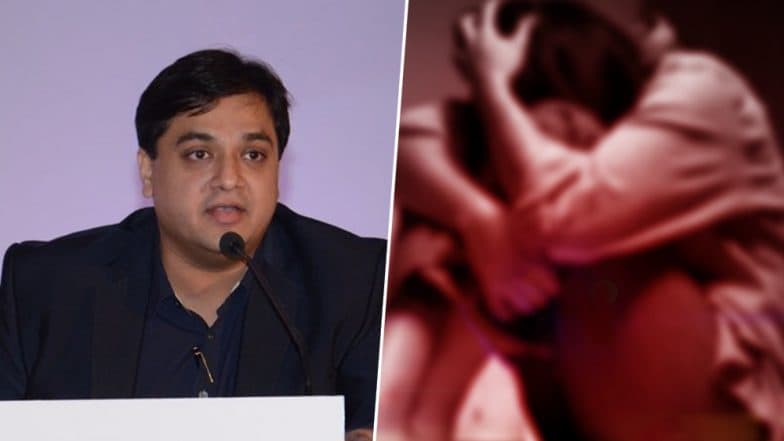 A 40-year-old television actress has accused a famed plastic surgeon of trying to force himself on her and assaulting her on August 9, 2019 at his clinic in the suburbs. Mid-day reported that the complainant filed a case at the Santa Cruz police station on August 12, under sections 376 (rape), 504 (intention to insult), 323 (physical assault), 506 (criminal intimidation) of Indian Penal Code. The actress was quoted in the newspaper as saying, "I started consulting Dr. Desai in 2015, however, last year, he started making sexual advances towards me each time I visited his clinic. He would remark on my beauty and expressed wishes to have a sexual relationship with me." Revealing that she continued to see the doctor because he was considered as one of the best in the city, "I ignored [his remarks] and maintained a doctor-patient equation with him." Shweta Tiwari's Second Husband Abhinav Kohli Arrested For 'Making Sexually Coloured Remarks' Towards His Step-Daughter
As per the complainant, not only did the doctor 'botch' her face as it has begun to swell after her treatment but also when she went to consult him again, the doctor forced himself on her. "When I reached home (August 7), I noticed a swelling on my face. But it was late and I had a full day's shoot the next day. I took an appointment at 6:30 pm and reached his clinic. I was asked to wait for a few hours at his clinic. He told me that it would take time to treat my swollen face and he would do it only after seeing other patients. When all the patients had left—by this time a few hours had passed—Desai took me to a changing room on the pretext of giving me treatment and forced himself upon me," the actress told the daily.
However, Dr Viral Desai has refuted these charges vehemently and told Mid day, "This is a false and frivolous case. I have been given interim relief from the court and the matter is subjudice. I have full faith in the judiciary and that justice will prevail." Abhinav Kohli's Mother Rubbishes Claims That Son 'Sexually Harassed' His Step Daughter, Reveals Shweta Tiwari Wanted a Divorce
However, this isn't the first time that Dr Viral Desai has been accused of such behaviour. The reports also mentioned the case of 'a medical practitioner' who revealed to the daily, "I had visited his clinic with my husband the first time. At the second visit, he touched me inappropriately. I called the cops on the spot, but he was not arrested," she told Mid-day. She continued, "He secured bail and was never arrested in my case. Dr Desai has applied to quash the case registered against him citing that the allegations made are baseless. I am a medical practitioner and I very well know if the touch given to a patient is appropriate or inappropriate."