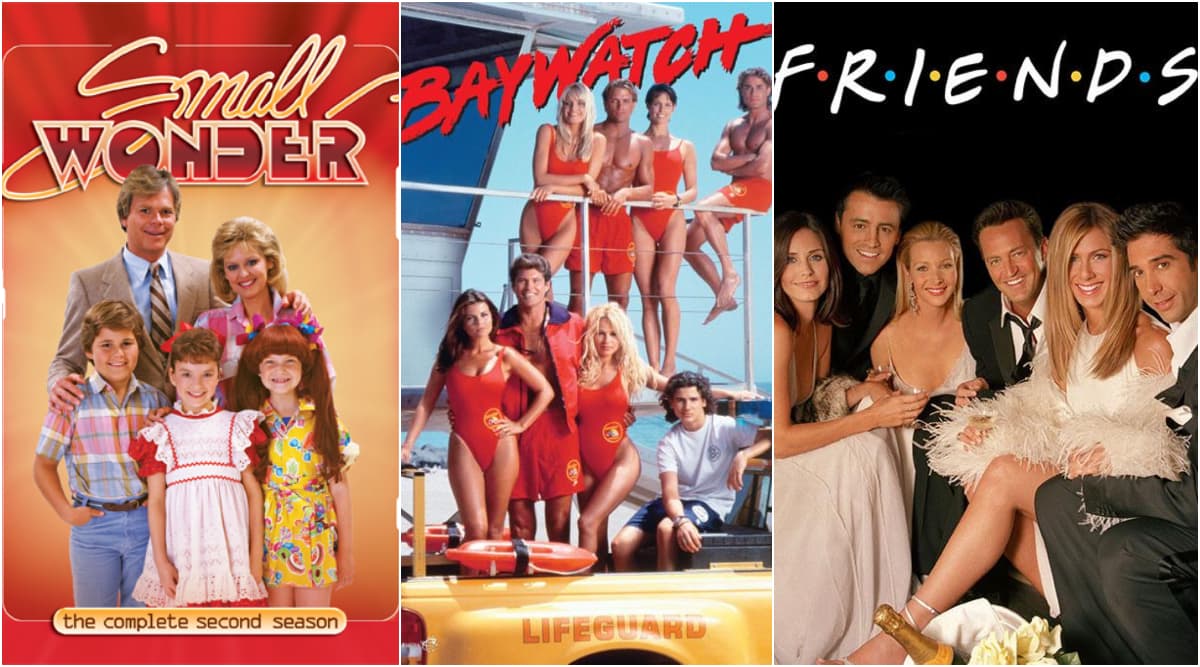 Television holds a special place for many in their lives. It could be a stressbuster, it could the source where people consume their news, it, of course, it has also been the source of entertainment for people of all ages too. From cartoons to talk shows and TV shows, over the years, there is a plethora of content out there that has been served on television. World Television Day is celebrated on November 21 after the United Nations General Assembly 1966 proclaimed it, commemorating the date on which First Television Forum was held. World Television Day 2019: Iconic Shows On Indian Television That Will Never Get Old.
Over the years, several shows have entertained the audiences on Indian television including a few American shows. Private channels were first introduced in India in 1993 and it was after this that the audiences began enjoying American shows on television. Here's looking at those which became extremely popular back in the day and remain nostalgic for us even today.
1. Small Wonder
The American comedy science fiction sitcom revolving around a family that tries to pass off a robot modelled after a human girl as their adopted daughter was a huge phenomenon when it first released in India in the mid-1990s. The show featured on Star TV is nostalgic for many 90s kids who grew up watching the fun show. Unfortunately, the much-loved show isn't available for streaming on any of the platforms as of now.
2. Different Strokes
Different Strokes is an American TV series that used to feature on Doordarshan back in 1985. Thanks to the show stars such as Gary Coleman, Todd Bridges and Dana Plato who were child actors on it became well-known. The show  also became famous for exploring serious issues such as racism, illegal drug use, alcoholism, and child sexual abuse.
3. The Fresh Prince of Bel-Air
You talk about Will Smith and it is almost impossible not to mention his famed TV show, The Fresh Prince of Bel-Air. The series featured on Television in the mid-1990s and was a huge hit. It starred Smith teenager from West Philadelphia who is sent to move in with his wealthy uncle and aunt in their Bel Air mansion. The show's theme song was hugely popular and there's a chance that if you happen to start humming it, many who have enjoyed the show immensely will remember it and join you.  The show is currently streaming on Amazon Prime India.
4. Baywatch
Baywatch is an American action drama television series about the Los Angeles County lifeguards that became a huge hit. The show is known as one of the most-watched television shows in the world. The show's cast included prominent names such as David Hasselhoff, Pamela Anderson, Alexandra Paul, Yasmine Bleeth among others.
5. Friends
Friends recently celebrated its 25th anniversary since airing its first episode and we bet it was a celebratory moment for you too. The show has entertained generations and while it was first a television show, the series has now found a new lease of an audience on the streaming platform, Netflix.  The NBC show lasted 10 seasons and became popular world over. The show also launched careers for big stars such as Jennifer Aniston, Matthew Perry and others who after the show moved onto films. FRIENDS 25th Anniversary: 25 Quotes from the American Sitcom That We Use in Real Life All the Time.
6. Lizzie McGuire
Talking about iconic TV shows and not mentioning a Disney show would be a crime. While we bet you are excited to see Hilary Duff reprise her role as Lizzie McGuire again, who can forget the original TV show that aired in India on the Disney channel. Revolving around the life of an American teen in middle-school, the show became a huge phenomenon among Indian teens too.
7. Game Of Thrones
The HBO series which released its pilot season back in 2011 became a huge hit. Based on George RR Martin's fantasy novels, the show concluded on May 19, 2019, with 73 episodes broadcast over eight seasons. It created several records for TV viewing as well as online streaming. What's special is that the show became a huge phenomenon among the Indian audiences as well, who were hooked onto the series season after season. Currently, it is available for streaming on Hotstar.
Platforms may have changed widely today but Television still remains to be the main source of entertainment. We are sure we may have missed some of your favourite Television shows and would love to know about them. Do comment and tell us your favourite conic TV shows.