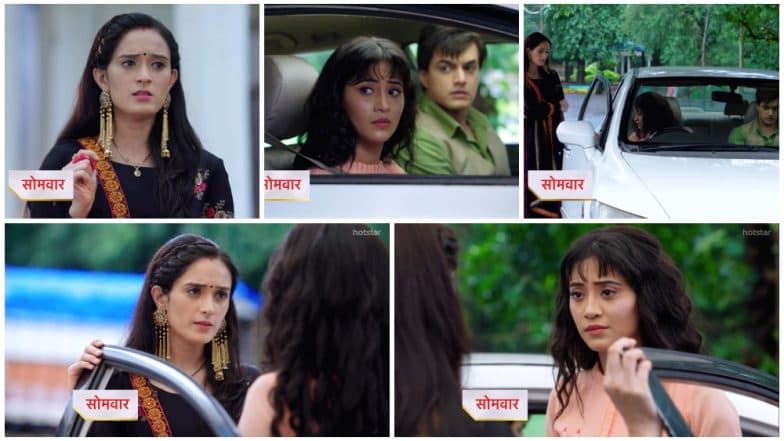 Naira (Shivangi Joshi) being the detective she is, finally finds out who Lisa's boyfriend is. And on finding out that it is Akhil chachu, she goes to the person who she knows can help her bring out the truth, Kartik (Mohsin Khan). However, her attempt to get Lisa justice will further create troubles for her, Kartik, Vedika (Pankhuri Awasthy) and Surekha's lives. We already saw how Vedika has so far been supportive of Kartik and Naira's co-parenting, but will soon be left devastated and rethink her decision of trusting Naira. Yeh Rishta Kya Kehlata Hai September 13, 2019 Written Update Full Episode: Vedika Gets Upset on Seeing Kartik and Naira Together
In recent episodes, we saw how Kartik lies to her that he is going to the factory, but actually goes to meet Naira at the cafe, to discuss Akhil's issue. However, Vedika, who is going to her father's house, stops by the cafe and spots Kartik and Naira, which shatters her trust in him. This also leads to Vedika beginning to distrust Kartik and Naira and she begins to feel that they are planning to reconcile.
And in the upcoming episodes, we'll see Vedika turn possessive of Kartik and taunts Naira. Vedika spots Kartik and Naira leave and follows them in another car. On seeing Vedika, Naira steps out of the car and tells her that 'she can handle it from here' (meaning Kartik and the car). To this, Vedika taunts her saying that she will take care if she gets the chance. We also see Vedika and Niara have a confrontation in the kitchen, where when Naira stops Vedika from adding Ginger to Kartik's chai, Vedika scolds Naira, asking her not to teach her how to make tea. Well, we wonder how Kartik will take to this new and possessive Vedika.