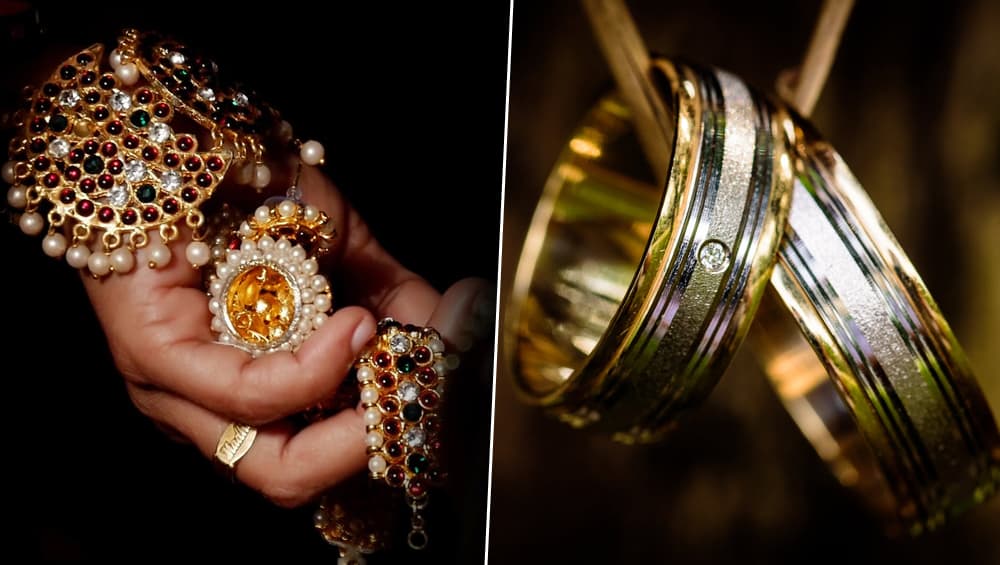 Mumbai, October 23: After the gold prices remained unchanged on Tuesday, the rates have again risen marginally. The price of a 10-gram 22-carat gold is at Rs 37,510, up by Rs 10 as compared to yesterday. A 10-gram 24-carat gold, on the other hand, is at Rs 38,510, according to Good Returns report. The price of the yellow index has been in the volatile zone after it touched a high of Rs 40,000 last month.
Dhateras is considered an auspicious occasion to buy gold. During this time, there is always a peak in demand which leads to an increase in sales. However, the scenario is different this time, with the economic slowdown that has hit the country, and the demand has dipped and prices have shot up. Dhanteras 2019: Gold Loses Glitter in Domestic Market, Sales Likely to Decline by 50% Over Rising Prices.
Reportedly, sales are expected to fall by 50 percent during Dhanteras. With two days remaining for Dhanteras, jewellers have been luring customers with attractive promotional offers to lure them.
Talking about the international market, gold prices were steady as investors awaited more clarity on the Brexit and the US-China trade war, but a rally in the bond markets provided modest support to the bullion, according to a Reuters report.