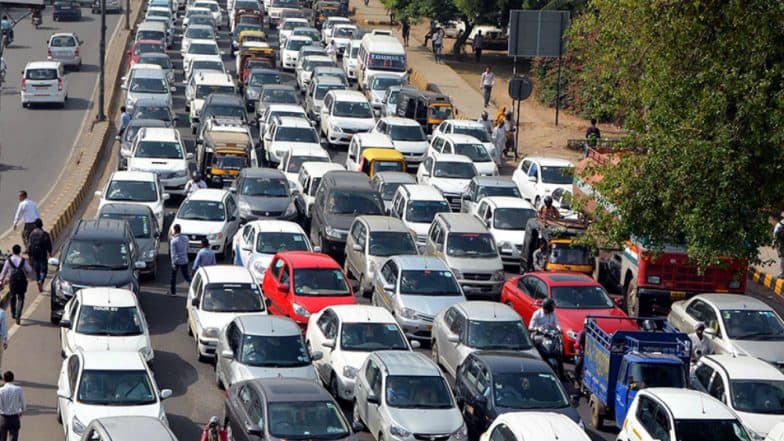 Travelling through Pune and getting stuck in the traffic is very common. Well, not surprising since the city has more vehicles than the residents! The city in Maharashtra is officially the one to have the number of vehicles surpassing the human population. The current population is approximately 35 lakh and the number of registered vehicles in the area is as of now 36.2 lakhs. The Regional Traffic Office MH-12, RTO chief Babasahen Ajri told news agency IANS, "Till March 31, 2018, the RTO has notched an increase of over 280,000 vehicles, with two-wheelers still enjoying the lion's share. This takes the figure of registered vehicles in the city to 36.27 lakh, from 33.37 lakh the previous year (2016-2017)."
Roadways being the only mode of internal commute in the city, there are a lot of people owning two-wheelers and the number is just increasing every year. Compared to 2017, the number of two-wheelers has gone up from 24.97 lakh to 27.03 lakh. This goes to show that there is at least one vehicle per family in Pune or an added combination of multiple two-wheelers, or a four-wheeler and a two-wheeler. There is a registered growth of nearly 10% in four-wheelers.
Ajri also mentioned that cab services are also widely used for a mode of transport as compared to self-driven vehicles by the growing hub of industrial, IT and educational sectors. Plus there are more and more residential complexes coming up around Pune. A breakdown given about the vehicles presents, there are 645,683 four-wheelers, 273,147 two-wheelers, 53,227 autorickshaws, 28,344 taxi-cabs, and other heavy vehicles like trucks, buses, tempos, etc., at 38,598.
But along with the rising number of vehicles, the traffic woes in the city are only worsening. It also leads to more people breaking the rules. Haven't me popularly heard of the Pune's driving rules being different anyway? But there are also a lot of infrastructural projects in the pipeline like the Pune Metro, the new Ring Road and other projects within the city. These may ease out the traffic woes but as of now there is a significant rise in the vehicles as compared to the total population!