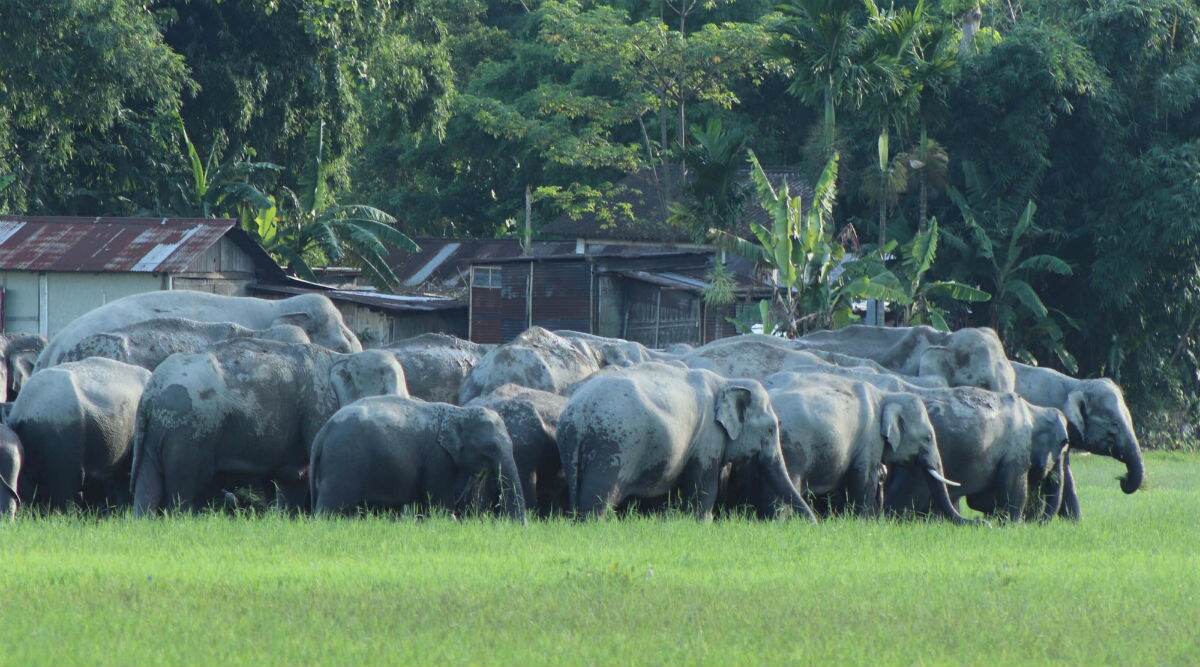 Guwahati, November 12: Padma Hazarika, a Bharatiya Janata Party (BJP) MLA in Assam, was hailed as a hero for his efforts in tracing and tranquilising a rough elephant that had trampled to death five villagers in Goalpara district. Before Padma Hazarika, many people made unsuccessful attempts to capture the rough elephant named "Laden". The BJP legislator, however, managed to capture the big animal with the help of his trained elephants and forest department. Elephant Herd Kills Forest Guard in Madhya Pradesh, Panic Grips Locals as Second Death Reported in Four Days.
Hazarika, who represents Sootea assembly constituency, deployed his seven trained elephants to capture "Laden". "Thanks to the blessings of the people and the cooperation of the forest department, we managed to capture the rogue elephant," the legislator was quoted by Times of India as saying on Monday. Hazarika was approached by Chief wildlife warden TV Reddy who wrote a letter on Thursday. Elephant Herd Enters Sugarcane Field in Uttarakhand, Forest Department Uses Drone to Reroute It Towards Jungle.
In his letter, Reddy told Hazarika that his experience in dealing with "problematic elephants" and "valuable advice" would help capture the elephant without endangering either the elephant or human lives. "Laden" is under observation and its condition was stable. The jumbo will be might be translocated to the Lumding Reserve Forest, about 350km from Goalpara. Assam Chief Minister Sarbananda Sonawal also praised Hazarika.
"As a true public representative, the Sootea MLA offered his help to the forest department to provide succour to the people who were living under constant fear of attack by the wild tusker," Sonawal said.