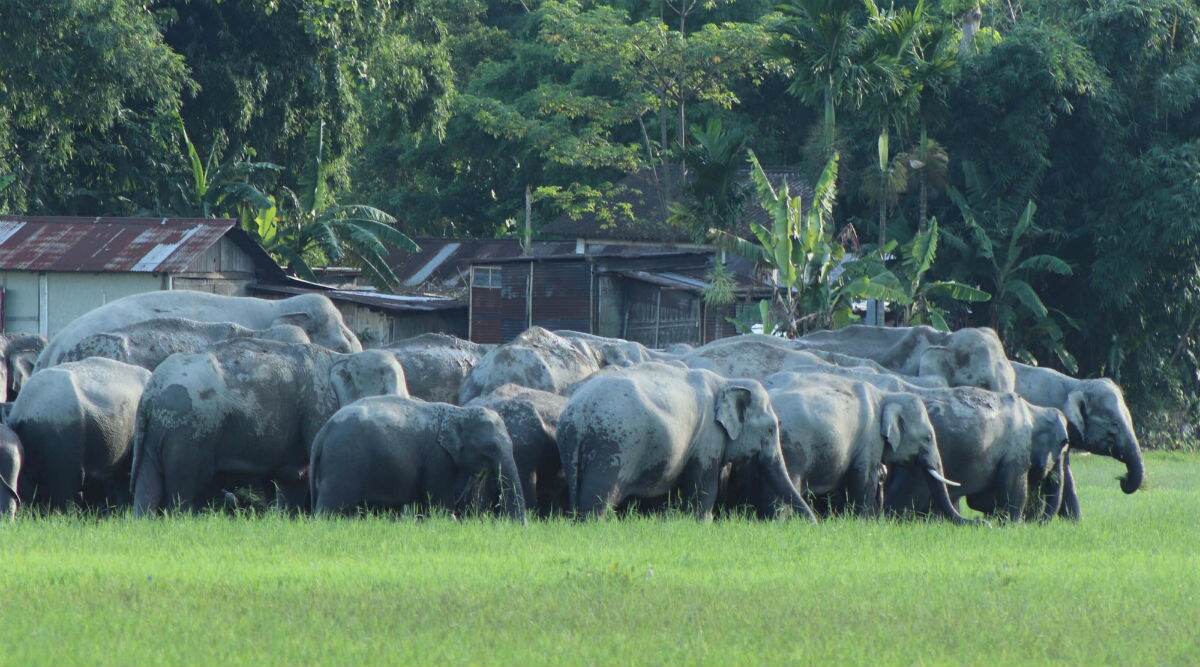 Dehradun, September 29: In a first, the forest department in Uttarakhand used a drone to redirect an elephant herd into the jungle after it had entered a sugarcane field on Friday. With the help of a drone, the forest department traced the elephant herd and managed to reroute the elephants towards the forest area. The drone was deployed as tall and razor-sharp leaves of sugarcane made tracking the elephants difficult. Tamil Nadu: 5-year-old Elephant Trapped in Fencing, Dies.
The elephant herd had entered a sugarcane field in Terai area of Udham Singh Nagar district, said Parag Madhukar Dhakate, coordinator of the drone force and chief conservator of forests (CCF). "When elephants raid sugarcane fields, it becomes difficult to track them as sugarcane is as high as the height of elephants. Also, the leaves of sugarcane are razor-sharp and forest staffers suffer cuts when they chase elephants," he told Hindustan Times.
"So we used a drone to track the movement of the elephant herd on Friday to reroute them towards the forest area," he added. Uttarakhand is the first state in the country to have a have dedicated drone force. The forest department uses high-tech drones to foil poaching activities, for keeping tabs on encroachments in forests, movement of animals, counting of certain species, illegal mining and most importantly man-wildlife conflict mitigation.
"Once the drone is airborne, they get a live feed and geo-location of the elephants. This helps us in finding the exact location, numbers and movement of the elephants which helps them in mapping and planning how and from which direction the ground staff, should coordinate to reroute the elephants towards the forest area," Dhakate was quoted as saying. The drones have range varying from 7 to 20 km.