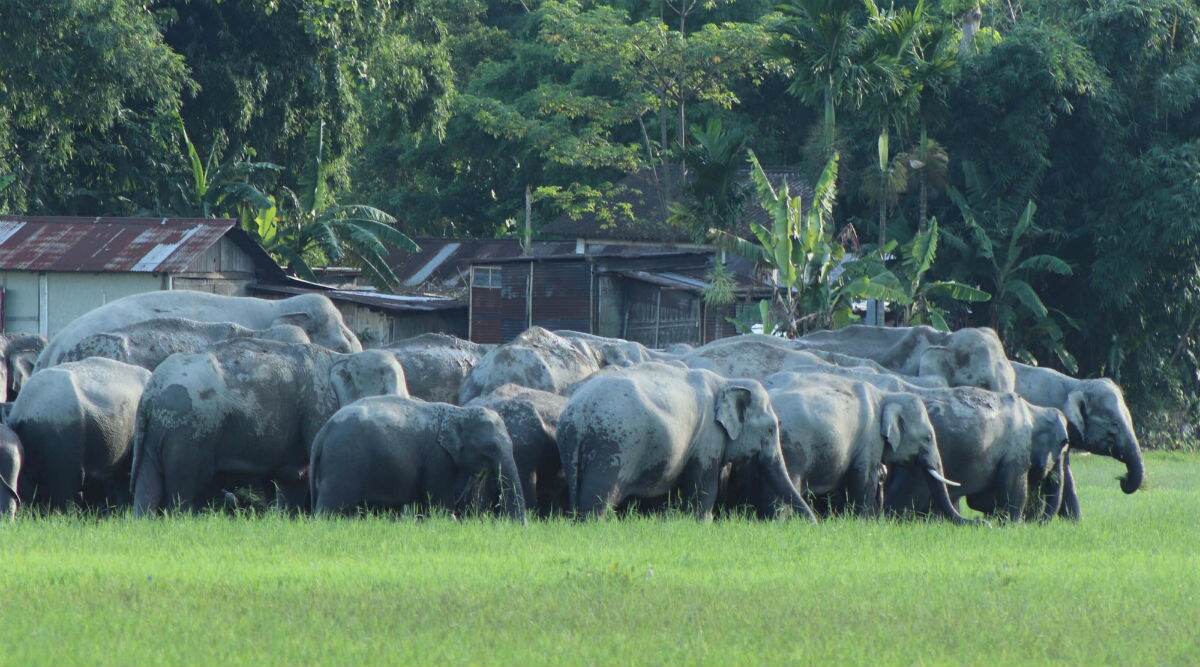 Bhopal, October 13: Panic has gripped residents of villages in Madhya Pradesh's Singrauli district after elephants killed two forest guards in last four days. A herd of elephants killed a forest guard on Friday. The first killing by elephants was reported on Thursday. Subsequently, the forest department on Saturday issued a fresh warning that more elephants might be coming in Madhya Pradesh from neighbouring state of Chhattisgarh. Elephant Herd Enters Sugarcane Field in Uttarakhand, Forest Department Uses Drone to Reroute It Towards Jungle.
Elephants entered Madhya Pradesh on intervening night of Tuesday and Wednesday from Sarguja Elephant Sanctuary in Chhattisgarh. The man-animal conflict is arising due to the elephant movement as their routes to jungle have been encroached by locals. Authorities have asked people to vacate all the houses, which come in the 1-2 km periphery of the movement of elephants. Tamil Nadu: 5-year-old Elephant Trapped in Fencing, Dies.
"The wild elephants from Sarguja Elephant Sanctuary have been using this corridor to move to the jungles of UP for many years but some villagers have got lease of land under forest rights act and built their semi-kutcha houses in the area," an official was quoted by Hindustan Times as saying.
The elephant movement forced residents of Barahpan, Urati, Jaraha, Gobha and other villages to abandon their house and leave for a safer location. The forest department distributed pamphlets explaining dos and don'ts during the elephant movement that has caused damage to the property and the crops. Villagers have been asked not to cook food without putting the lid on it.