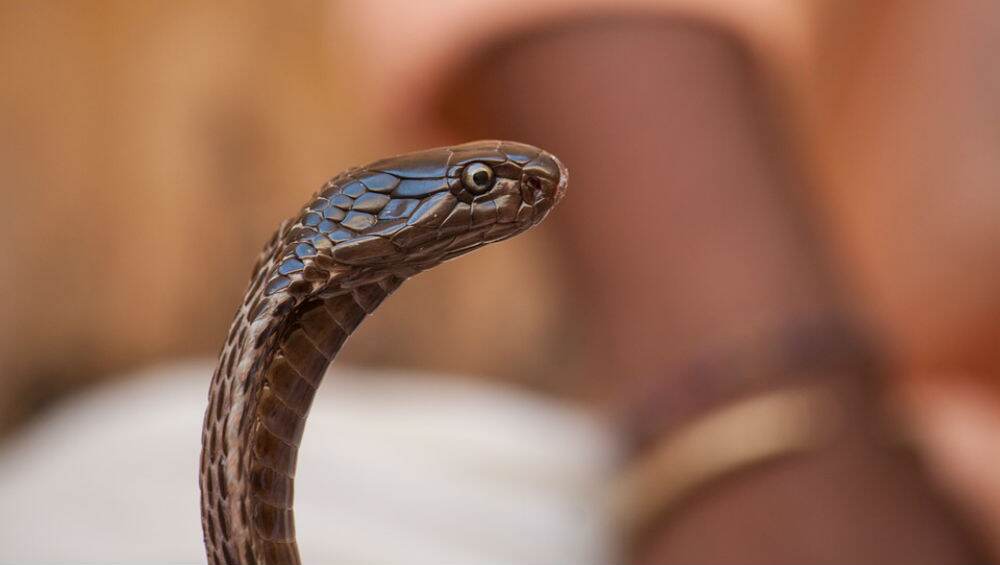 Tamil Nadu, December 23: A 39-year-old woman priest in Kancheepuram district was arrested on charges of keeping a live cobra to perform religious rituals. According to a Times of India report, the woman was keeping the live cobra with her for more than a year. The woman was the chief priest of the Vadabadhra Kaliamman temple which was built by her family.
Forest officials came to know about the woman after she uploaded a video where she was performing some rituals with the snake around her neck. The video when came under the attention of the wildlife department led to the arrest of the woman. The woman has been kept in judicial custody for 15 days. 10-Foot-Long King Cobra Rescued From Super-Fast Train in Uttarakhand (Watch Video).
Last month, King Cobra was recently found on a super-fast train in Uttarakhand. The 10-foot-long snake was coiled up above the wagon wheels near the door of the compartment. Thankfully nobody was injured and the snake was rescued by the forest department.