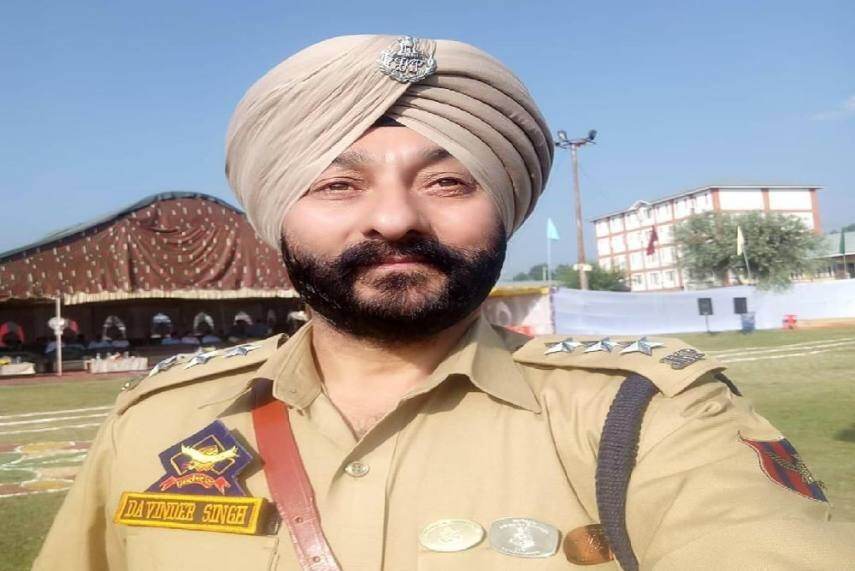 Srinagar, January 15: Jammu & Kashmir police chief Dilbagh Singh on Wednesday suggested that arrested Deputy Superintendent of Police (DSP) Davinder Singh may also face probe for his alleged role in the 2001 Parliament attack. According to the J&K Director General of Police (DGP), the matter has been handed over the National Investigation Agency (NIA) which is mandated to launch a probe into all aspects.
Dilbagh Singh's remarks, during the press briefing today, came in response to being asked whether Davinder's link to convicted "terrorist" Afzal Guru would be investigated. Guru, who was executed for his role in the 2001 Parliament attack in 2013, had shot a letter days before he was sent to the gallows. In the letter, he claimed that Davinder had asked him to look for a rented accomodation in Delhi for "co-accused Mohammed". DSP Davinder Singh Must be Sacked, Demands Jammu & Kashmir Police in Letter to MHA.
The J&K Police had, in 2013, had taken Afzal's allegations into consideration. After an initial probe, the matter was disposed off as the accusations could not be substantiated. The civil society members had, however, continued to appeal the authorities to look into the gravity of Afzal's accusations in the letter written days before his execution.
While calling Davinder a "black sheep" of the police force, the J&K DGP said the investigators would not be deterred to probe his role in the 2001 Parliament attack if incrementing evidence emerge. "Aspects can be looked into if anything comes to light. There's no bar to any aspect being looked into," he said.
"Like the adviser to the Governor said, black sheep can be found anywhere. Be it anybody, we don't spare anyone involved in unlawful acts," Dilbagh added, further informing the media personnel that a letter has been written to the Ministry of Home Affairs (MHA) seeking the termination of Davinder from the services.
Davinder, a decorated officer who was awarded with the Sher-e-Kashmir Police Gallantry Medal last year, landed in row after he was caught with three insurgents at Mir Bazar checkpoint of Jammu-Srinagar highway on Saturday. Among the three insurgents he was apprehended with, included self-styled Lashkar-e-Taiba commander Naveed Baba, Hizbul Mujahideen militant Altaf and lawyer-cum-overground worker of insurgent outfits - Irfan. The preliminary probe has revealed that the trio were hidden since Friday by Davinder at his Srinagar-based residence, located next to the Army's XV headquarters.