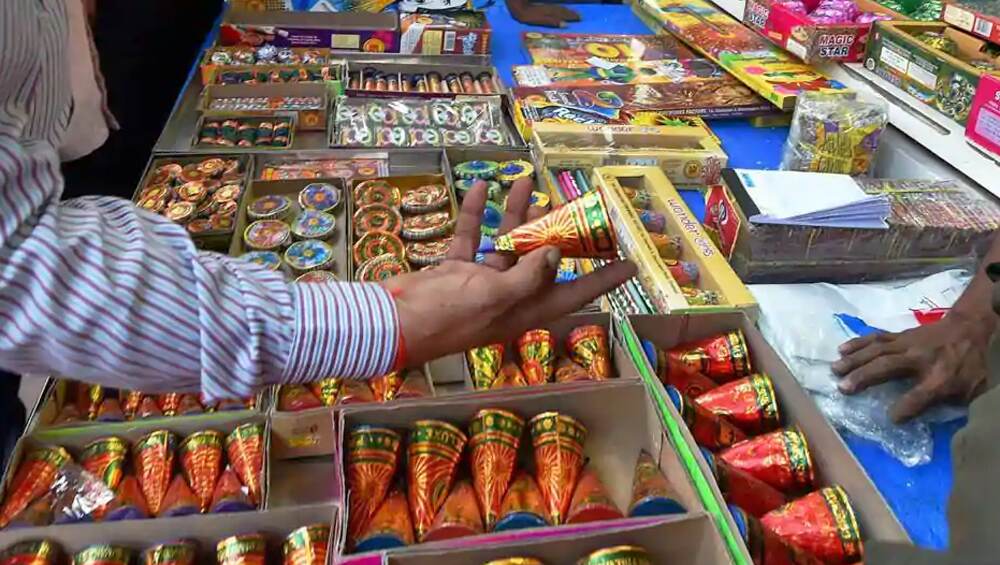 Kolkata, October 25: Due to lower stock of firecrackers in Kolkata, the price has shot up ahead of Diwali 2019 and Kali puja in the city. According to the Times of India report, this is because the Sivakasi factory in Tamil Nadu was shut for four months and traders have been able to acquire just 40 percent of the goods in this market. As a result of the less stock and increase in demand, the price of the firecrackers has increased by atleast 10-15 percent.
Last year, more than 1,400 cracker units in Sivakasi shut down demanding the lifting of the Supreme Court ban that restricted the time to burst crackers. They have said that due to the time restriction, the units have reportedly witnessed a 60 percent slump in sales. What Are Green Firecrackers? Know About Diwali 2019 Eco-Friendly Crackers That Will be Available in The Market, Here's How You Can Buy.
In Gujarat too, the prices have shot up by almost 20 percent compared to last year due to the hike in raw material and labour cost. There have been enquiries regarding green firecrackers, but they are not available in most of the shops. In Telangana as well, there has been almost a 50 percent slump in demand owing to various reasons. From the ongoing strike by the employees of Telangana State Road Transport Corporation (TSRTC) strike to the unseasonal rains has affected the firecrackers sale this year.