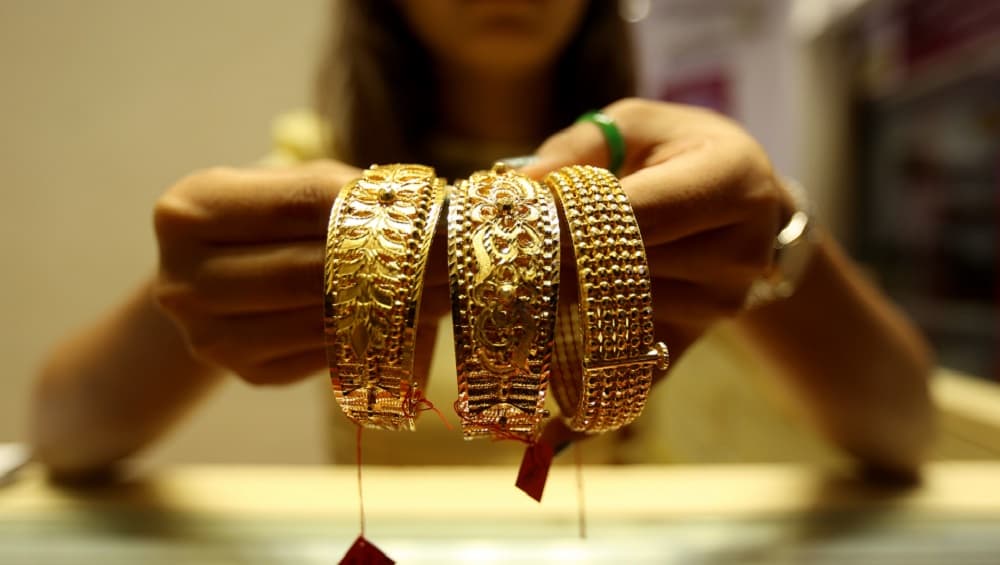 Mumbai, October 15: The gold rates have marginally fallen after a long time. A 10-gram 22-carat gold is priced at Rs 31,300 today, down by Rs 10. The price of a 10-gram 24-carat gold is at Rs 38,300, down Rs 10, according to GoodReturns report. According to reports, gold prices have been choppy in India since hitting a new high of about Rs 40,000 per 10 gram last month.
Talking about the global markets, gold prices held steady near $1,493 an ounce as officials from Britain and the EU will meet later this week to decide whether or not Britain is headed for a so-called no-deal Brexit. Gold Rate Today: Gold Price Marginally Up, Adverse Report by World Bank on India's Economic Growth Dampens the Buying Momentum.
In India, with Diwali and Dhanteras approaching, usually the gold sales increases. However, the scenario is different this time as people are affecting with the slowdown in the economy. With the rise in the rates, many people are not being able to buy gold on this auspicious occasion. In addition to this, a recent World Bank report on the economic slowdown of the country has dampened the buying momentum. World Bank report on Sunday estimated India's economic growth in the current fiscal at 6 per cent, lower than the Reserve Bank of India's latest revised outlook of 6.1 per cent.
However, keeping in mind the auspicious time, jewellers have introduced promotional offers to lure customers to buy gold in this festive season. Some of the shops have also reported an increase in footfalls and with an expectation that the sentiment will improve in the coming days, according to an article on Mint.