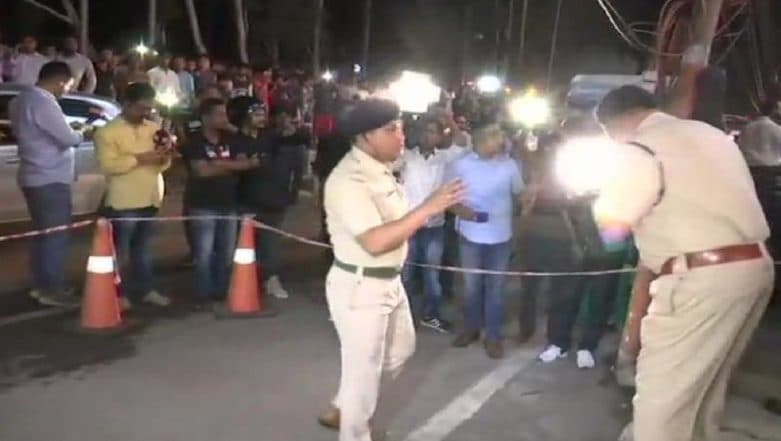 Guwahati, May 17: ULFA leader Pranamoy Rajguru and a TV actress Jahnabi Saikia were sent to 10 days of police custody, in connection with the grenade blast in Guwahati on May 15. Yesterday, Saikia and Rajguru were arrested from a house in Punjabari. The arrests were made a day after the blast rocked the city. Assam Grenade Blast: Six People Injured in Explosion Outside a Mall on Zoo Road in Guwahati, Cops Launch Probe.
The crime branch team led by Deepak Kumar, Commissioner of Police, Guwahati carried out a raid in a house in Namghar path, Panjabari. Both Saikia and Rajguru were present at the house at the time of the raid.
According to reports, 12 people were injured in the blast which took place on Wednesday on Zoo road in Guwahati. The blast took place at 8 pm. Immediately after the explosion, the Assam police initiated the probe.