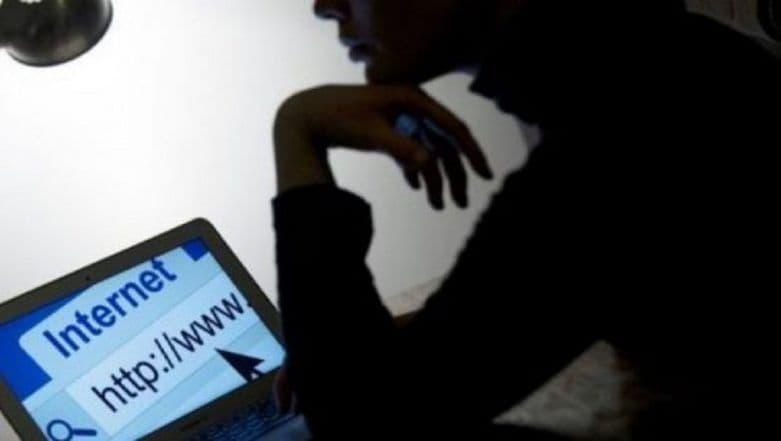 Hyderabad, August 24: The Hyderabad police has arrested a 35-year-old techie, working for a multinational company in Chennai, on the charge of allegedly conning over 600 women into sending their nude photos. The accused, identified as Clement Raj Chezhiyan, targeted female job aspirants by promising them lucrative front-office jobs.
The case was brought to light in April, when a woman belonging to Cyberabad in Hyderabad registered a case with the Miyapur police station. A probe into the case over the last couple of months took the investigators to Clement Raj, who is based in Chennai. Jharkhand: Couple Stripped in Dumka, Forced to Parade Naked by Locals
A team of police officials reached his residence on Friday, took Clement Raj into custody and brought him to Cheralapathy jail where he is currently lodged.
An official privy to the probe explained reporters that the accused used to extract the contact numbers of the job aspirants through job-searching portals.
In his pitch to the victims on WhatsApp, Clement Raj used to tell the women that he is an HR executive of an IT firm or an hotel, and he has approached them since they have "cleared the first round", the official said.
He would further tell the victims that a senior female HR of his firm would be approaching them shortly. Subsequently, Clement Raj used to switch to another number and introduce himself to the victims as the female HR.
The accused would then ask them to send nude photos, by claiming that since they are required for a front-office role, their figures would be scrutinised, the official privy to the case said.
Desperately in need of jobs, scores of women fell victim to his modus operandi and ended up sending their naked pictures. After receiving the images, the accused would no longer respond to them.
Among women who have fallen into the trap, include those from Andhra Pradesh, Telangana, Karnataka, Maharashtra, Tamil Nadu, Delhi and other states, the Miyapur police said.