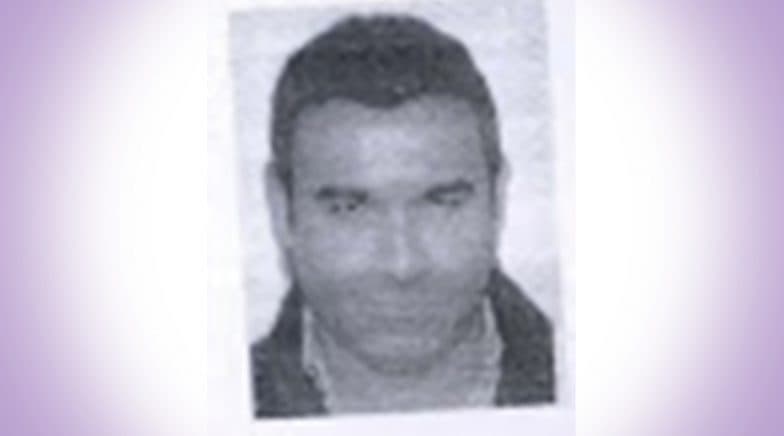 New Delhi, September 13: The Interpol issued a Red Corner Notice (RCN) against Nehal Deepak Modi, brother of fugitive billionaire Nirav Modi. According to Interpol, the RCN was issued against Nehal Modi on charges of the money laundering. The Enforcement Directorate had requested the Interpol to issue an RCN against Nehal in connection with the alleged Rs 13,600 crore fraudulent bank transactions at the Punjab National Bank (PNB).
A Belgian citizen, Nehal is currently holed up in the US. According to the Enforcement Directorate, Nehal helped his brother Nirav Modi in laundering money. He had links with Ithaca Trust, an entity set up to fund and buy properties for Nirav Modi with money fraudulently taken from Punjab National Bank, reports said. Nirav Modi is currently lodged in a London jail. Nirav Modi Denied Relief by London Court in PNB Fraud Case, to Remain in Custody Till September 19.
The ED had found that Nehal "knowingly and intentionally" assisted Nirav in concealing the alleged laundering of money. Detailing the role of Nehal, the ED complaint had said, "… after the crisis (Rs 13,600 crore scam at Punjab National Bank), Nehal Modi, brother of Mr Nirav Modi destroyed all the cell phones of all dummy directors in Dubai and Hong Kong and arranged for their tickets to Cairo — a safe heaven". PNB Fraud Case: Nirav Modi's Sprawling Seaside Bungalow Demolished Using Explosives (Watch Video).
The central agency registered the case of money laundering on the basis of the CBI FIR filed in February 2017. Nirav Modi and his uncle Mehul Choksi are being investigated by the ED and the Central Bureau of Investigation after PNB alleged that they cheated the bank of Rs 13,500 crore with the involvement of some bank employees.
Nirav Modi and Choksi also face charges under the Fugitive Economic Offenders Act. Both fled India before details of the fraud emerged in January, 2018.