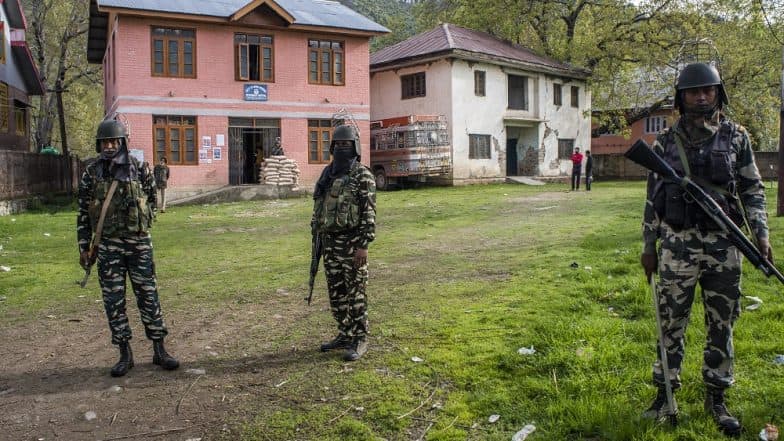 Srinagar, August 19: On the 15th day of the clampdown in Jammu and Kashmir following the scrapping of the state's special status under Article 370, schools reopened in Srinagar. According to a report, only 95 of 190 schools opened in Srinagar on Monday. The schools, however, wore a deserted look as not many students turned up. Srinagar District Magistrate Shahid Choudhary on Sunday said 190 schools would resume classwork.
Choudhary held a meeting with officers of the education department and heads of schools in the district. The officials discussed reopening of schools in Srinagar from Monday and assistance required if any by the education department. Jammu and Kashmir Chief Secretary B V R Subrahmanyam, last week, also said schools in the Valley would reopen from August 19. Restrictions are being eased gradually in the state. Jammu And Kashmir: After Revocation of Article 370, Government Plans For Delimitation of Assembly Seats.
On Sunday, the relaxations were provided in 50 police stations as against 35 police stations on Saturday. The duration in the relaxation was also increased from six hours to eight hours. On Saturday, the state government restored 2G mobile internet services in Jammu, Samba, Kathua, Udhampur and Reasi districts. Landline services also resumed in 17 telephone exchanges in the Kashmir valley.
However, low-speed mobile internet services were suspended again on Sunday "to prevent the spread of fake news". Jammu and Kashmir has remained under an unprecedented communications blackout since August 5, when the Centre moved to end the special status of the state and bifurcated J&K into two union territories.
On Agust 5, the Parliament scrapped the special status of Jammu and Kashmir under Article 370 and passed the Jammu and Kashmir Reorganisation Act which bifurcates the state into two union territories - Jammu and Kashmir with a legislature, and Ladakh without one.