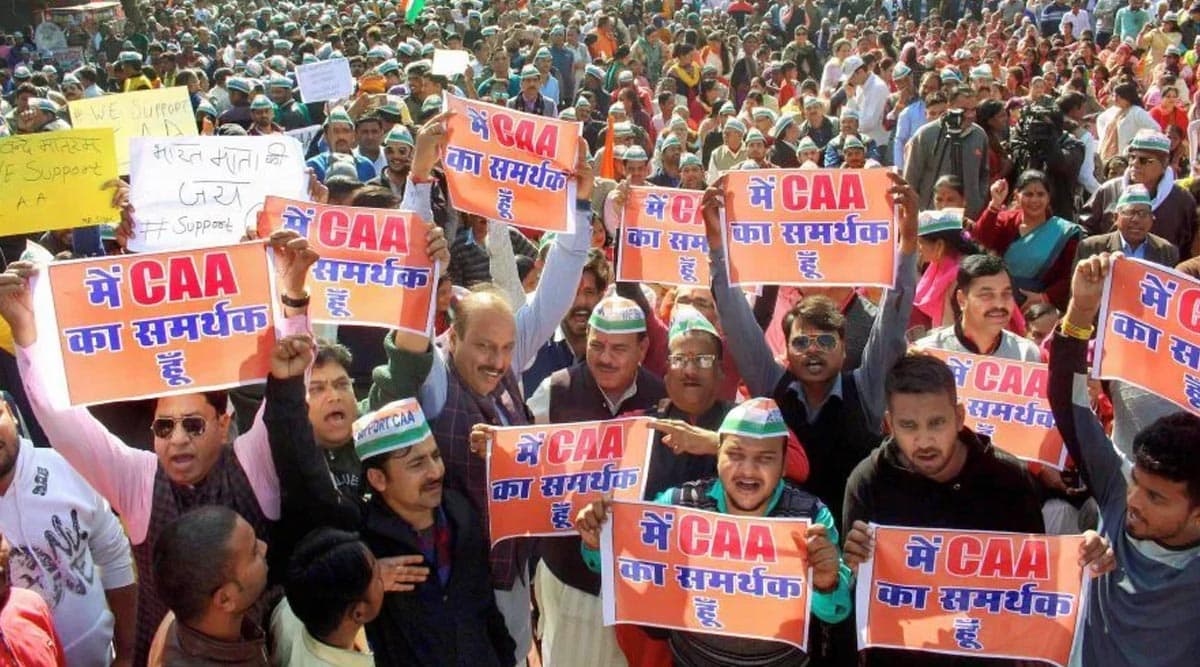 Ranchi, January 23: A pro-CAA rally organised by BJP leaders and associate parties in Jharkhand's  Lohardaga district was allegedly attacked with stones by those protesting against the Citizenship Amendment Act, said reports. The stone-pelting incident took place around noon when the BJP workers and associates had gathered for a rally in support of the Citizenship Amendment Act (CAA) on Thursday. Bhopal: 11 Cops Injured in Stone Pelting by Mob Opposing Construction of Shopping Complex.
BJP MP Sudharsan Bhagat, who was part of the rally, called the stone-pelting incident "condemnable". At the time of writing the report, at least 12 people were injured after stones were hurled said reports. Tension in MP's Shajapur After Stone Pelting at Pro-CAA Rally.
The rally had leaders from Vishwa Hindu Parishad (VHP), BJP and other associated parties. Those opposing the CAA were already gathered at the place where the clash broke out, reported Hindi news channel Aaj Tak.
In a similar incident, stones were hurled at a pro-CAA rally organised by the BJP at Padam Chowk in Jharkhand on Sunday, January 12. The police had to lob teargas shells to control the situation.
The incident happened at Padam Chowk area when BJP workers from six Assembly constituencies of the district took out the procession in support of the Citizenship Amendment Act, reported PTI.