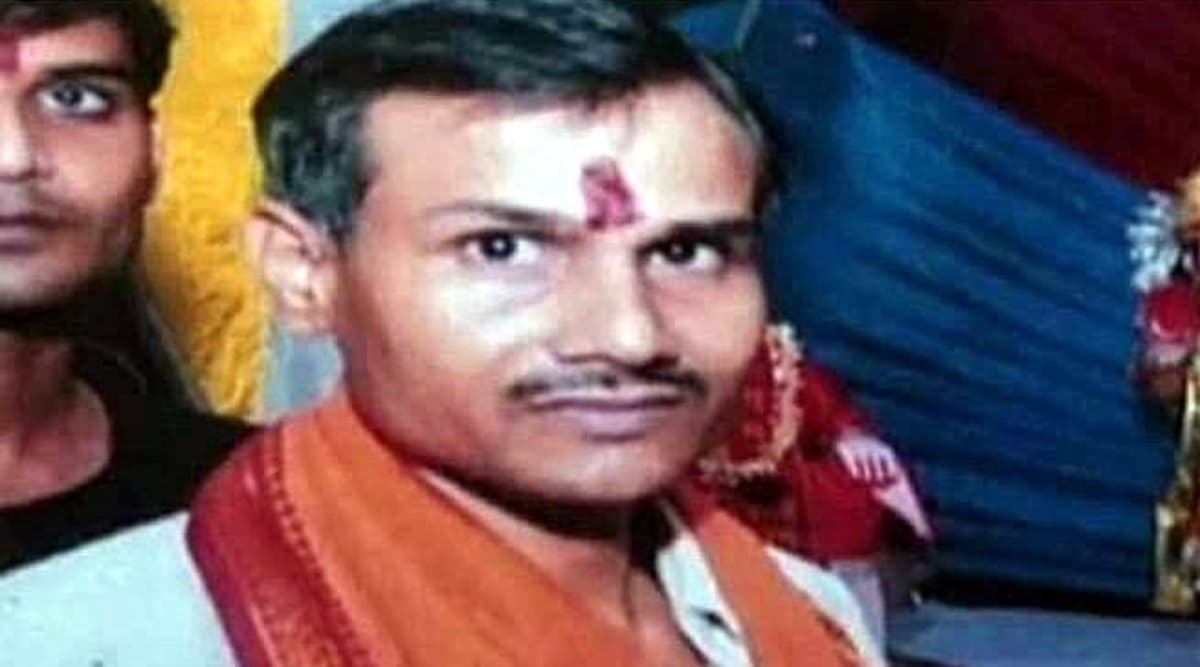 Lucknow, October 19: All three that were detained in connection with the murder of Hindu outfit leader Kamlesh Tiwari have confessed to the crime, said Himanshu Shukla, DIG Gujarat Anti-Terrorism Squad (ATS) on Saturday. Earlier Today, UP DGP, OP Singh said, "A joint team of UP & Gujarat Police has detained 3 persons & interrogating them. Their names are Maulana Mohsin Sheikh, Faizan, & Khurshid Ahmed Pathan. The two Muslim clerics from west UP's Bijnor district, against whom a murder FIR had been registered, were taken into custody, they are being monitored."
OP Singh said that the execution of 52-year-old Hindu Mahasabha leader was a fall out of communal hate. He was killed by two unidentified assailants in Lucknow's Khursheed Bagh on Friday. So far, police have ruled out any terror links in the murder case. Kamlesh Tiwari, Hindu Mahasabha Leader, Shot Dead in Lucknow.
ANI Tweet:
#WATCH Uttar Pradesh DGP, OP Singh on Hindu Samaj Party leader #KamleshTiwari's murder: During the initial interrogation they (accused detained by Gujarat ATS) have accepted that they were involved, and that all three are linked to the case in some manner. pic.twitter.com/KdcX2FzmDZ

— ANI (@ANI) October 19, 2019
"We found a sweet box at the incident spot and we found many clues in it. I spoke to the Gujarat DGP and we sent our team there. There was strong coordination between the Gujarat police and us," Singh said while talking to reporters in Lucknow. Uttar Pradesh: Kamlesh Tiwari's Wife Threatens Self-Immolation.
"A total of five people were involved in the murder. Three conspirators have been arrested while efforts are to search two others, who executed the killing," he added.
Tiwari, who founded the Hindi Samaj Party, had been provided with the armed security- two gunners and a guard- by the local police station. On the day of the incident, the gunners were absent. The guard stopped the suspects at the gate and allowed them after checking with Tiwari.
In 2015, Tiwari, who was in his mid-forties, first broke the controversy when he allegedly made objectionable remarks on Prophet Muhammad, which created a huge turmoil and resulted in massive demonstrations by Muslims across the country. He had also posted provocative comments on social media.