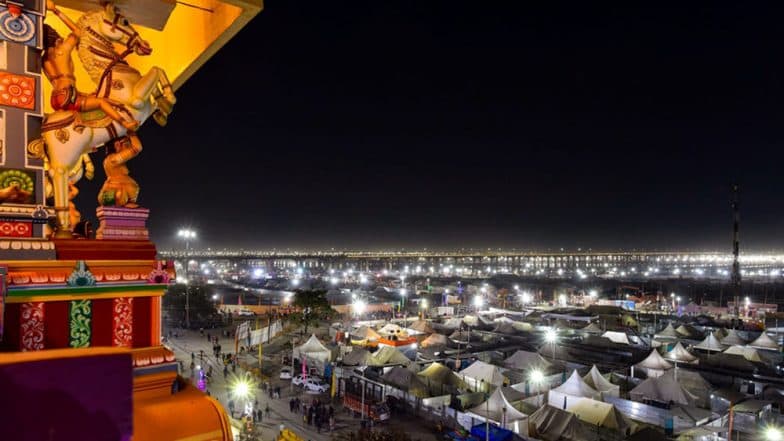 Lucknow, January 20: In the run-up to one of the largest religious gatherings in the world - the Kumbh Mela, nearly 300 hi-tech huts equipped with modern gadgets have been set up in Vedic Tent City in Prayagraj, Uttar Pradesh.  These huts have been designed for Hindu saints, devotees and visitors of the mega event. The hi-tech huts have been categorised into 'Narmada Kuti', 'Sabarmati Kuti' and 'Saraswati Kuti'. Much to the happiness of visitors, the tent city also has an open restaurant. Kumbh Mela 2019 Date: Know All About The History, Important Bathing Days of The Religious Gathering of Ardh Kumbh. 
Kumbh Mela is celebrated four times over a course of 12 years. In 2013, according to a recent book 'Kumbha: The Traditionally Modern Mela', 12 crore attended the grand fair. This year, the Kumbh Mela, the largest congregation in the world, began on January 15 and is slated to end on March 4. For the first time, an Integrated Control Command and Centre has been established in the Kumbh area.Kumbh Mela 2019: Prayagraj Gets Tents With '5-Star Facilities' for Devotees.
Take a look at the pics: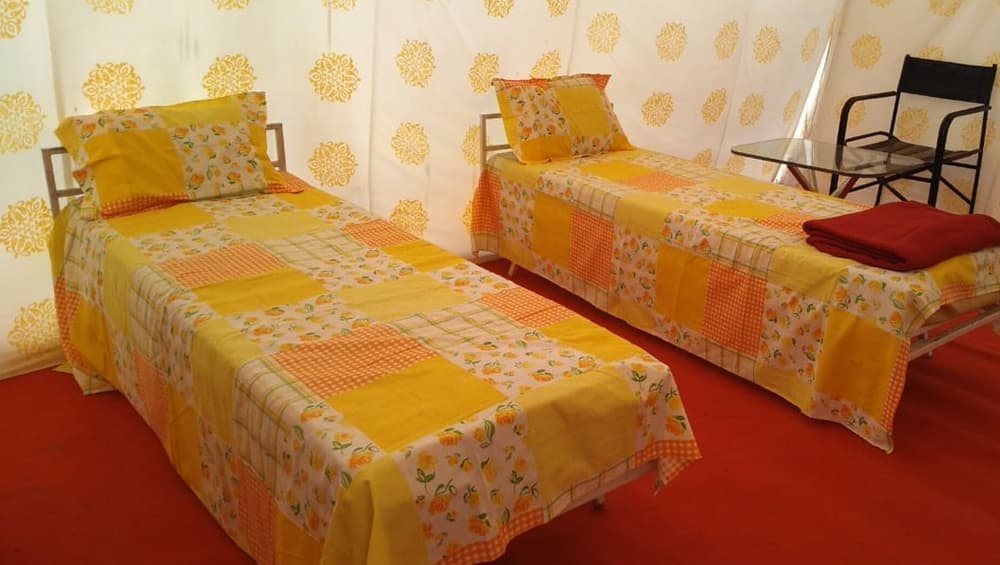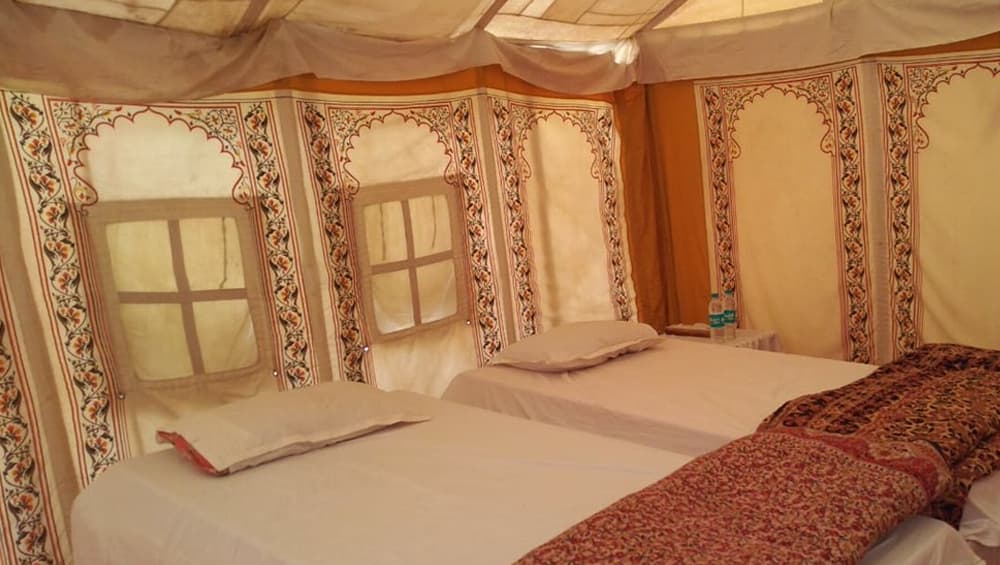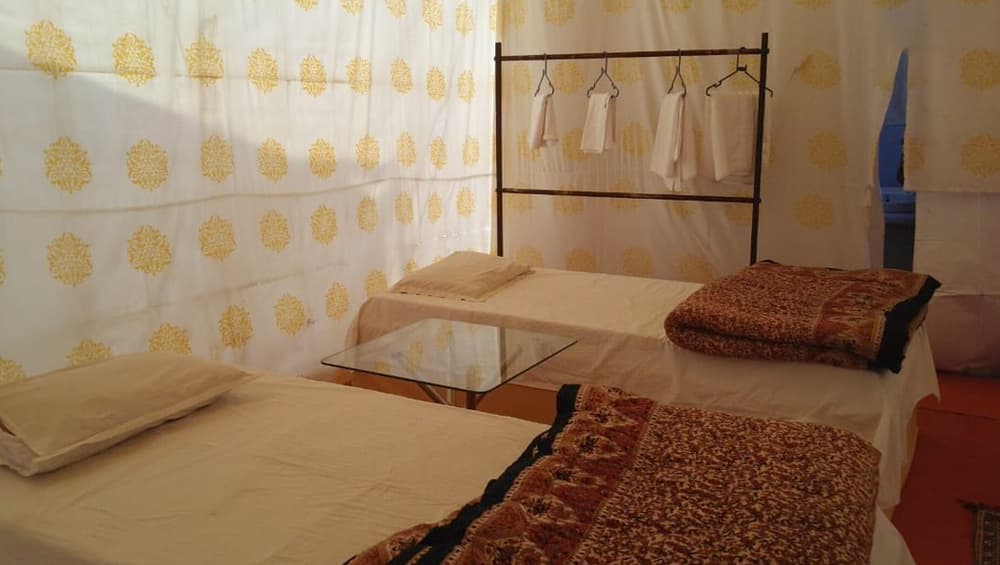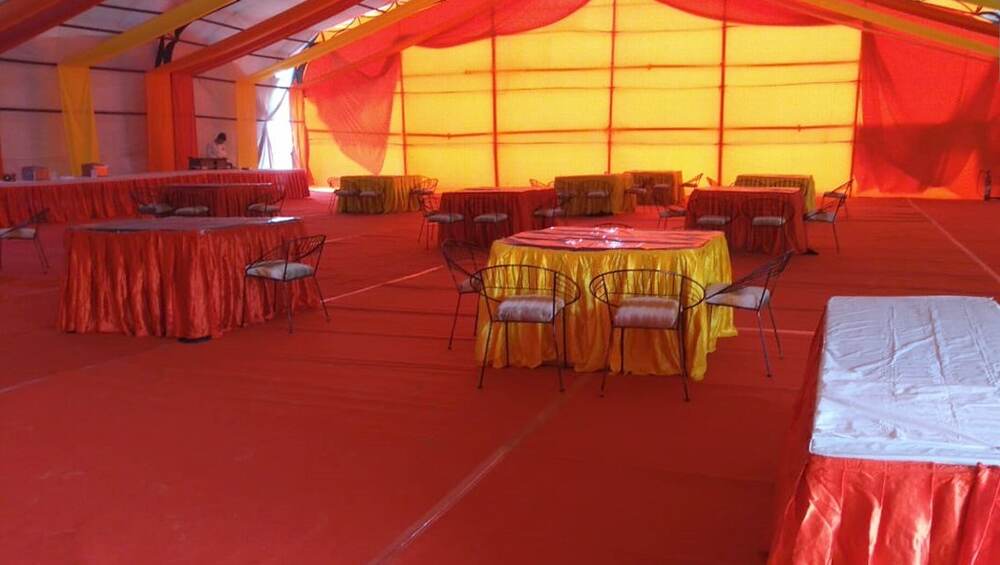 The Kumbh Mela this year is spread over an area of 45 km from the earlier 20 km radius. The sacred baths began at break of dawn of January 15 as the sun rose faintly over the horizon. Chants of "Har Har Gange" were heard as lakhs of people took a dip to mark the beginning of the Kumbh Mela. According to a report by PTI, the mega event draws lakhs of pilgrims over the course of approximately 55 auspicious days to bathe at the sacred confluence of the Ganga, the Yamuna, and the mythical Saraswati. Kumbh Mela 2019 Tent City: Know Where to Stay and How to Book Tents in Prayagraj During Ardh Kumbh.
Reports inform that sadhus of 13 akharas (seven Shaiva, three Vaishnava, two Udasina, and one Sikh) who have traditionally participated in the Kumbh Mela were the first to take the holy bath known as 'Shahi Snan'. According to reports, about 1.4 crore people had taken the ritual bath in the holy waters of the Sangam on the first day.
About 12 crore people are expected to visit the Kumbh this year.  It was traditionally called 'Ardh Kumbh' as it takes place twice in 12 years, but the present Uttar Pradesh government recently renamed it 'Kumbh'.