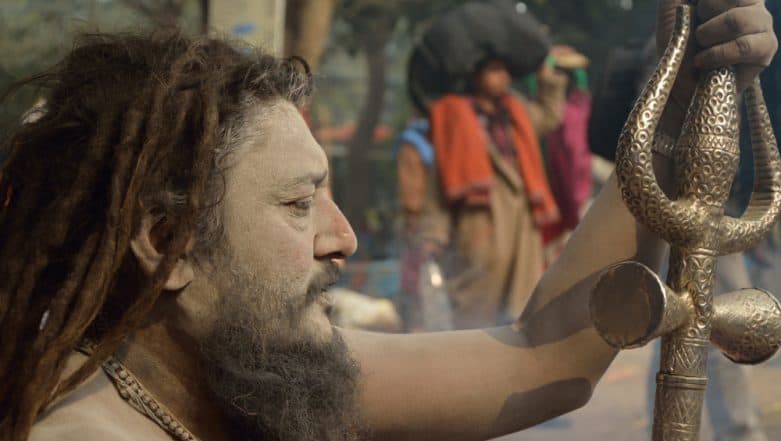 Kumbh Mela is a Hindu festival that takes place once in every four years at four places: Prayagraj, Ujjain, Nashik and Haridwar on the banks of the river Ganges. Visitors in the form of devotees, sages and tourist visit these sites by the millions. One group of visitors who have always inspired curiousity and awe are the mysterious Naga Sadhus. Dressed in ashes with coils of matted hair, these sages are known for their outlandish appearance and their practices. They even interest the photographers who document the Kumbh celebrations, making the Naga Sadhus subjects of their photographs. Some fear them, thinking they have a connection with the dark arts. But in this article, let's dispel some of these misconceptions and understand who they are and where they come from.
Who Are The Naga Sadhus?
The Naga Sadhus are Hindu Dharmavalambis. They follow different akhandas or schools set in place by Jagadguru Adi Shakaracharya. They are controversial figures who are often nude or next-to-nude, smearing ashes on their body. A lesser known fact about Naga Sadhus is that they are also exponents in martial arts. Special Trains for Prayagraj Kumbh Mela 2019.
The sages are revered for their discipline, which keeps them rooted to their principles even as the world around them changes.
They are known to traditionally shun clothes, believing that the sky is the only garment they need (digambaras). But some sect of the sadhus do not openly practice nudity in public and are known to wear loincloth to protect their modesty. Despite this, they are adept at warding off the cold through various yogic techniques. LEAKED! Saif Ali Khan's Naga Sadhu Warrior Avatar Look in Hunter is OUT and It Will Remind You of Amitabh Bachchan's Look in Thugs of Hindostan - View Pic.
They treat themselves as a military regiment, diving their groups according to sigils such as trident, sword, conch and spin.
What is Their History?
The akhandas of Naga Sadhus were founded by Adi Shankaracharya in the 8th Century AD, when India was being plundered by foreign forces everywhere. He established various Peethas like Govardhana, Sharda and Dwarka etc., as a countermeasure to strengthen the Sanatana Dharma. But soon, he started feeling that spirituality alone couldn't combat the invaders who were unsettling the Hindus in the subcontinent.
He raised an army of sadhus who were spiritually and physically strong. They became well versed in martial arts, aiding the local kings in the event of a foreign invasion.
One of the notable instances of Naga Sadhus' fighting prowess is when they saved the city of Gokul from the invaders of Ahmad Shah Abdali.
As of now, the Naga Sadhus have abandoned their military status and primarily focus on spirituality.
How To Become a Naga Sadhu?
It's not easy to emulate the discipline and spiritual strength of the Naga Sadhus. If one wishes to join their order, one should give up worldly life and wear only a loincloth. The whole process is rather arduous and takes about six years to complete. He has to swear a life of complete celibacy, eventually becoming an Awadhuta. At the Kumbh Mela, he transitions completely into a Naga.
These sadhus are one of the most symbolic figures of the Kumbh Mela. So much about them is not known. The world confuses them for addicts with an affinity towards black magic. But in reality, they are devotees of Shiva who have an enviable hold over their senses, a strict discipline and amazing spiritual strength.